Ossining, NY AC Repair – Reliable 24/7 Cooling Services
It's never fun to experience your air conditioner going out during the hot summer months. There's no need to worry when you live in our service area, however. We'll provide quality HVAC services and get your AC unit back in working condition.
Our city's hot temperatures will create an uncomfortable experience whenever your air conditioner needs repair. It's imperative that we get your AC system back into top shape as soon as possible so you and your family can relax again.
It's never an issue to get your unit back to optimal efficiency when you call on us. We're fully committed to bringing you our HVAC expertise and transforming your home back into a cool environment. We're always ready to make the needed repairs precisely when you need us.
It's just as easy to pay for your service as it is to work with our technicians. Our pricing transparency is well known in the industry. We'll be sure to give you a pricing option that best fits your needs. We also guarantee our work so you can fully enjoy our customer service, as well as your repaired air conditioner.
Book Online
Book Online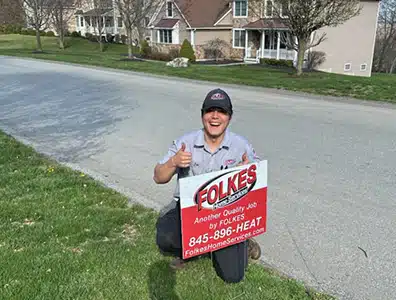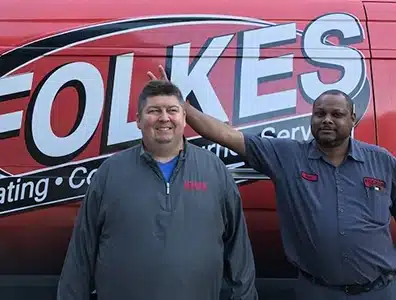 With Folkes, You Always Get
Safety first by thinking twice and acting once.
Delivering "wow" through service by exceeding every customer's expectations.
Demonstrate high levels of integrity by doing the right thing even when no one is watching.
Your Trusted AC Replacement Contractors Near You
You need your air conditioner to function perfectly when it gets hot outside. You also need quality HVAC specialists on your team during those sizzling months. An AC unit is built to last a long time. However, it isn't capable of lasting forever without the proper maintenance. Repair issues are bound to arise. These problems can range from major system failure to a simple part that needs replacing. We want you to know that your home's comfort will be restored in a timely fashion once you have our HVAC technicians on your team.
Keep this in mind: The sooner the problem is addressed – the better!
Always remember that getting the issue fixed sooner than later is the best way to handle the situation. Waiting too long to fix the problem only leads to larger long-term challenges. In fact, a small problem that goes on too long might lead to the need for having your entire AC unit replaced with a new system.
Once you do need a new HVAC system, it's always best to upgrade to a more efficient model. This ensures that your air conditioner needs are provided for the long haul and done in an energy-efficient manner. While it might appear to be a large investment to make, it will be a cost-effective decision that benefits you for years to come.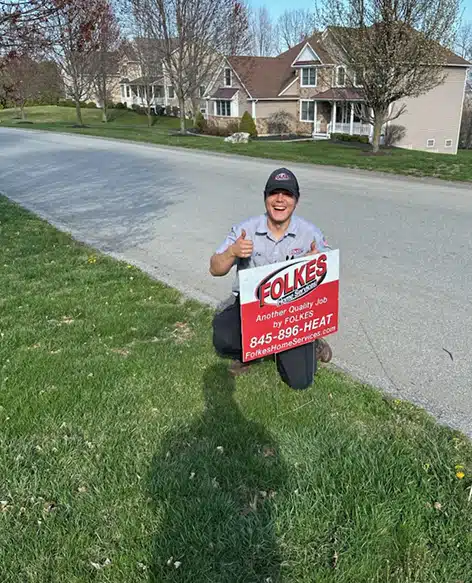 Need To Get Your Air Conditioner Serviced or Repaired? Call Today!
Our top objective is making sure that you can maintain a comfortable home. It's always a solid decision to work with us when your AC unit is working inefficiently or presents you with an emergency repair situation. Our team of specialists has the skill-set to take on any challenge.
Our company has a reputation for providing expert AC repair work and we want to be there when you need us. Contact our friendly customer support staff to schedule your next service need. We'll talk you through the process and make sure you're back to comfort sooner than later.
Book Online
Book Online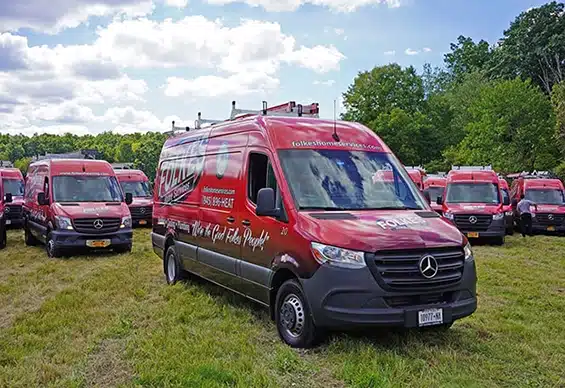 Service in Your Neighborhood
Serving the Hudson Valley & Surrounding Area