Southeast Plumbing & HVAC Plumbing & HVAC Services
HVAC and plumbing services Southeast should always be reliable, dependable, and with clear pricing. Call Folkes Home Services for the service you deserve with an experienced team ready to tackle the problem and get it resolved as quickly as possible. We never cut corners on quality and only work with the best, most reliable contractors who are ready to assist your business or home.
We're here for the services you need 24-hours a day, 7-days a week. We'll take care of everything from septic repair, HVAC installations, clogs, leaks, gas pipe issues and all of your residential needs at Folkes Home Services. We can also help with maintenance and repairs you need with integrity, dependability, and affordable pricing. Contact us today 7-days a week 24-hours a day at 845-896-4328 today.
Book Online
Book Online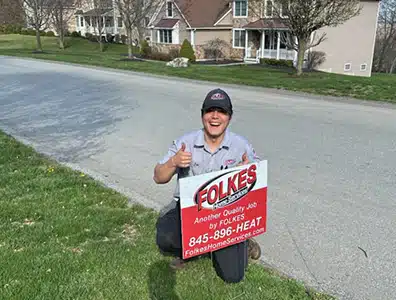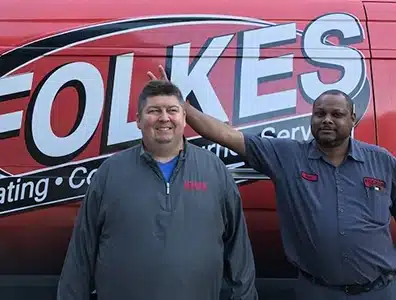 With Folkes, You Always Get
Safety first by thinking twice and acting once.
Delivering "wow" through service by exceeding every customer's expectations.
Demonstrate high levels of integrity by doing the right thing even when no one is watching.
Contact Us for Southeast Plumbing Services
We know finding and hiring the right plumber Southeast can feel overwhelming. You need someone with industry experience, certifications, and a local reputation for trustworthiness. Folkes Home Services prides ourselves on all the plumbing services you need executed with integrity, respect, and clear, upfront pricing.
Plumbing Repair Southeast
We provide all of the repairs Southeast you need to get your home functioning again. Don't turn to inexperienced plumbers or handymen without a plumbing license. You need an experienced, qualified plumber to handle all of the repairs you need. Folkes Home Services is here to help and get it resolved as quickly as possible with upfront, affordable pricing.
Emergency Plumbing Services Southeast
Emergency plumbing provides urgent services when you need it. Call one of our experienced plumbers who know how to handle plumbing emergencies Southeast. We only employ certified, qualified plumbers who are here for you 24-hours a day, 7-days a week.
Drain Cleaning Southeast
When your drains smell or are sluggish, call us today for professional drain cleaning. It could help get a handle on your plumbing problems to restore any water problems. Our certified plumbers can inspect your home's drains, clean them out with professional grade cleaners and equipment, and get rid of harmful bacteria.
Backflow Prevention and Testing Southeast
At some point, every home should have backflow prevention testing Southeast. It quickly gets your water flowing properly and prevents harmful wastewater from flowing into your main water line. Call Folkes Home Services today to help fix your old device or install a new one.
Southeast Leak Detection and Repair
When you have small, dripping leaks, they could be a sign of a more serious problem that you can't see. If you notice any wet spots, experience high water bills, or hear mysterious sounds of water in your wall, call us right away. We offer all of the Southeast leak detection and repairs you need.
Southeast Water Heater Repair and Installation
Why put up with cold showers? Southeast water heater repair and installation quickly restores your hot water and gets you back to your routine. Or, if you notice bad smells, odd color, or any sediment in your drinking water, it could also be a sign of a hot water heater problem. Call our licensed Southeast plumbers today.
Why Choose Folkes Home Services?
Folkes Home Services and Cooling has served the Hudson Valley and Southeast area since 1998. We offer trustworthy, dependable service you can depend on. Our team of plumbing and HVAC experts includes professionals who can draw on their extensive knowledge of the home service industry.
We're incredibly proud that we provide our customers with affordable services they can depend on for their plumbing needs. Do you have some plumbing work that needs immediate professional attention? Folkes Home Services will be there quickly. Call us today at 845-896-4328.
Book Online
Book Online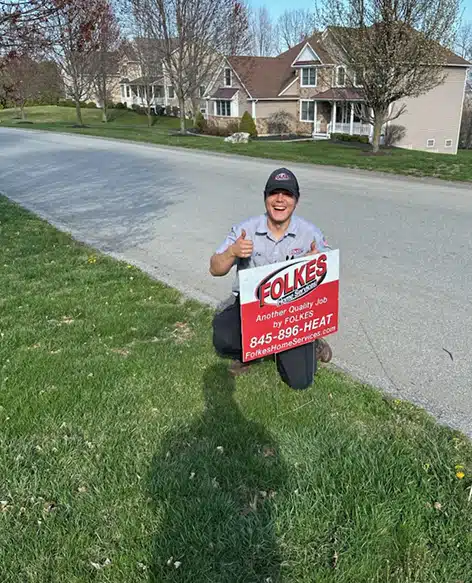 Sewer and Septic Service Southeast
Southeast emergency sewer or septic problems require prompt attention from an experienced team of licensed plumbers. Folkes Home Services are here to get it under control, 24-hours a day, 7-days a week. Call us immediately to come up with a plan you can trust.
Southeast Gas Line Services
Gas leaks are serious and need attention right away. Any foul odors, rotten egg smells, hissing noises, dizziness, rising gas bills, or plants suddenly dying are all major red flags. Our expert Southeast plumbers are here to help restore the safety of your home.
Southeast Water Treatment
Smelly water or particles floating around are a sign of a problem and require immediate assistance. Get your home working with clean, reliable water you and your family deserve. Folkes Home Services provides Southeast water treatment to get your water running clear again.
Book Online
Book Online
Southeast HVAC Repair
If your HVAC isn't working, don't wait! Call us immediately instead of struggling with an uncomfortable home that won't let you sleep. Our team is here 24-hours a day, 7-days a week for reliable service. We'll take a look at the problem and come up with a plan and upfront pricing you can depend on.
AC Repair Southeast
When your home is hot and uncomfortable, it feels like life comes to a standstill. We can help with AC repair Southeast from a team of skilled techs. We'll quickly determine if you have refrigerant leaks, sensor problems, thermostat calibration trouble, and more to restore the comfort of your home.
AC Maintenance Southeast
Don't skip over the necessary AC maintenance to save a few bucks. Routine maintenance stays on top of issues and keeps hidden problems from spiraling out of control. AC maintenance Southeast can also help extend the lifespan of your unit by keeping ahead of repairs and keeping things under control. Call us today to schedule your appointment.
Southeast AC Installation
Southeast AC installation is never a DIY project and could expose you to potential danger, breach your warranty, ruin the unit, or cause costly damage. Don't waste your money! We're here to help with fast, trustworthy service to get you back to your day.
Heating Repair Southeast
Get a reliable heater to keep up with any cold weather that rolls in. Call Folkes Home Services today for Southeast heating repair today. We love restoring the comfort of our customer's homes so everyone feels safe and gets a good night's sleep. We're here 24-hours a day, 7-days a week.
Southeast HVAC Maintenance
Southeast HVAC maintenance is always a must-have service in your home. It can also stay ahead of costly repairs, reduce your energy bills, and extend the lifespan of your unit. Give us a call for the dependable service you need from our team of experienced HVAC techs.
Southeast HVAC Installation
HVAC systems reaching 10 to 15 years old probably aren't worth repairing, unless it's a simple fix. They're at the end of their lifespan and will result in ongoing, costly repairs. Instead, Southeast VAC installation is often the best choice. We'll look over your system, make a recommendation, and come up with a plan. A new HVAC may also reduce your energy bills and get your budget back on track.
Southeast Boilers
Do you need a more dependable Southeast boiler? Whether it's a few years old or a decade, we provide all the repairs and check-ups necessary to keep your home warm and toasty. We can also discuss any alternative options if you're considering making a switch to something more efficient.
Southeast Furnaces
A good Southeast furnace provides the warmth you need, but needs ongoing maintenance, quick fixes, or a new replacement. The expert at Folkes Home Services is here to provide the expertise and knowledge you need for fast, dependable, reliable service.
Mini Split Systems Southeast
You may not need a costly new HVAC or AC, especially if your home or business building doesn't already have one installed. A more efficient mini split system can help cool and heat your home by rooms or zones. The results are usually lower energy bills and more efficiency without all the messy ductwork.
Southeast Furnace Oil to Gas Conversions
Do you need an oil to gas conversion for your furnace? Folkes Home Services is here to help. We are experts at oil to gas conversions you need for a more convenient and efficient way to heat up your home all winter long. Give us a call today to take a look and figure out the best solution for you.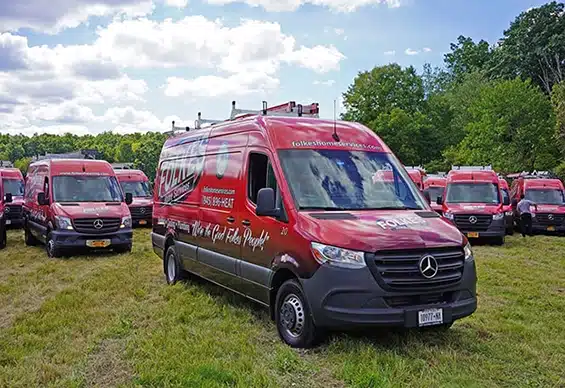 Service in Your Neighborhood
Serving the Hudson Valley & Surrounding Area