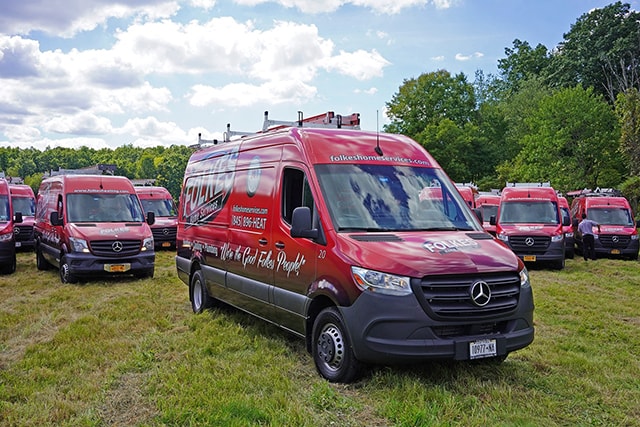 Folkes Home Services and Cooling has been serving the Hudson Valley since 1998. Started by owner Dustin Folkes with one truck, the company has grown to over 40 employees, 25 trucks, and our central office located on Route 9 in Fishkill, New York. We are always ready to perform any heating, cooling or plumbing service. Whether it is a no heat call, preventive maintenance service, or an installation of a complete heating, cooling or plumbing system. Folkes does it all!
It is our goal to provide the highest quality service with a knowledgeable, friendly, and courteous staff to meet any heating, cooling or plumbing service. Our staff realizes it is our job to provide unsurpassed customer service 100% of the time. We realize that the customer is the center of our business and strive to earn customer trust as well as confidence with all of our quality services. We strive to provide WOW service 100% of the time.
Service In Your Neighborhood
We are available in every town in the Hudson Valley Region including but not limited to Fishkill, Beacon, Wappingers Falls, Lagrangeville, Millbrook, Poughquag, Highland, Carmel, Garrison, Cold Spring, Ulster County, Marlboro, Poughkeepsie, Newburgh, Pawling, and Hopewell Junction.