Leak Detection in Poughkeepsie, NY
Looking for prompt and efficient leak detection and repair services in Poughkeepsie, NY? Look no further than Folkes Home Services. If you're dealing with leaky pipes and need a reliable team to locate and fix the issue, we've got you covered. With our expertise, we'll swiftly identify the hidden leaks and have them repaired in no time, allowing you to resume your normal routine without delay.
Small cracks in a plumbing pipe can lead to huge, expensive problems later on in walls, ceilings and foundations. Damage from a water pipe leak is up to 6 times more likely than by fire in your home. These types of leaks can cost you thousands of dollars in not only utility bills but property damage as well.
Book Online
Book Online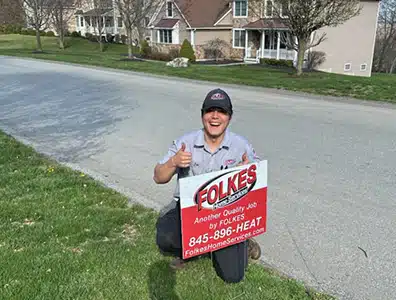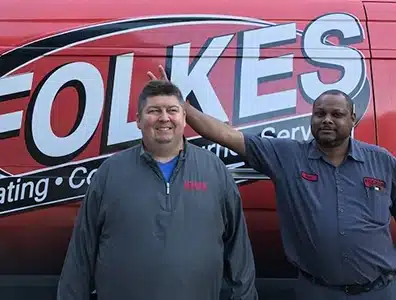 With Folkes, You Always Get
Safety first by thinking twice and acting once.
Delivering "wow" through service by exceeding every customer's expectations.
Demonstrate high levels of integrity by doing the right thing even when no one is watching.
Leak Detection Services in Poughkeepsie, NY
Rest assured that, no matter how concealed your leak may be, our team is equipped with state-of-the-art technology to pinpoint the problem accurately. We'll assess the severity of the leak and even access concealed pipes if necessary to determine their condition and potential contribution to the leaking issues.
Don't hesitate to schedule your leak detection in Poughkeepsie, NY. If you suspect a leak but can't identify its source, it's essential to seek professional assistance. Look out for signs like wet spots on walls, ceilings, or floors, traces of dried water, unusually high water bills, the sound of running water when everything is turned off, decreased water pressure, and persistent mold and mildew growth.
Leak Detectors
We can also install leak detectors that will notify you of a problem. Leak detectors monitor your supply-side plumbing pipes 24 hours a day. They can alert you when a leak is detected and automatically shut off the water to your house. Depending on the type of detector, they can notify by:
Audible Alarm
Smartphone app
Leak Repair in Poughkeepsie, NY
Once we identify the leak, we'll develop a customized plan for repair. Depending on our findings, we'll either fix or replace the pipes and implement other necessary repairs tailored to your home and specific requirements.
Gas Leak Detection
We can find your gas leaks, too. If you suspect one, give us a call and we'll send an expert in gas leak detection in Poughkeepsie, NY to your home ASAP.
Call for Help With Leaks in Poughkeepsie Today!
Folkes Home Services is your reliable partner for leak repair in Poughkeepsie. Don't delay any further – contact us today, and our skilled plumbers will quickly address your leak issues, providing the solutions you need promptly and efficiently. Your satisfaction and peace of mind are our top priorities!
Book Online
Book Online
Other Plumbing Services
We offer additional plumbing services, including:
Sump Pump Repair in Poughkeepsie
Well Water Systems
Help With Gas Leaks in Poughkeepsie
Gas Line Repair in Poughkeepsie
Gas Line Installation in Poughkeepsie
City of Poughkeepsie Water Treatment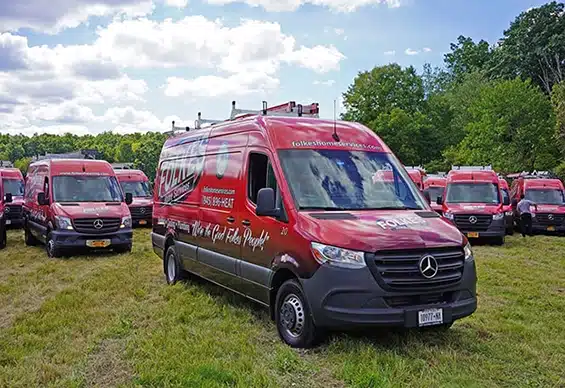 Service in Your Neighborhood
Serving the Hudson Valley & Surrounding Area