Drain Cleaning in Poughkeepsie, NY
When it comes to drain cleaning in Poughkeepsie, trust the expertise of Folkes Home Services. Our dedicated team will work closely with you to find the best solutions and swiftly unclog your drain. We prioritize your satisfaction and aim to restore normalcy as quickly as possible.
Book Online
Book Online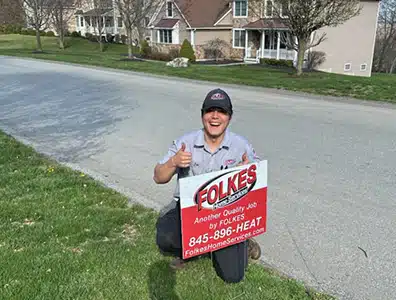 Our Drain & Sewer Services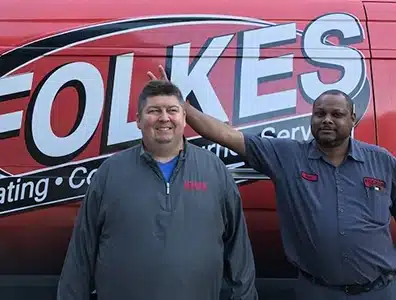 With Folkes, You Always Get
Safety first by thinking twice and acting once.
Delivering "wow" through service by exceeding every customer's expectations.
Demonstrate high levels of integrity by doing the right thing even when no one is watching.
Signs You Need Drain Cleaning Assistance in Poughkeepsie
Unsure whether you should call a plumber for your clogged drains? If you find yourself facing recurring clogs that resist your regular cleaning methods or experience sewage backups, it's time to seek professional help. Don't hesitate to call us if you don't feel comfortable handling the issue yourself or if your DIY attempts have backfired.
Our Effective Drain Cleaning Methods
To clear clogged drains in Poughkeepsie, we employ various techniques. From using plumbing snakes to mechanically or chemically removing clogs, we adapt our approach to each situation.
Video Camera Inspection
We'll take a look down your drain with our video camera before we clean it out. That way, we know where your clog is, how big it is, and more. Then, we can use the most effective and efficient methods to get rid of it as soon as possible.
Hydro-Jetting
When it comes to tackling tough sewer line clogs, our team at Folkes Home Services relies on the remarkable technique of hydro-jetting. This method involves directing a forceful, pressurized stream of water into your sewer line, effectively breaking up even the most stubborn clogs, including intrusive tree roots. The results are astonishing, leaving your pipes looking and functioning like they're brand new. Embrace the sheer effectiveness of hydro-jetting to rid your sewer system of any obstruction.
Traditional Drain Augers
If hydro-jetting isn't right for your clog, we can still remove it. We'll use more traditional drain cleaning methods to either bore a hole through your clog or break it up and help it move on down the line. No matter what we use, we won't rest until the clog is gone.
Get Fast Assistance for Clogged Drains
If you encounter a clogged drain in Poughkeepsie, don't hesitate to call us! Our professional plumbers will promptly arrive at your doorstep, providing the solutions you need ASAP. Contact us now or whenever you need efficient drain unclogging services!
Book Online
Book Online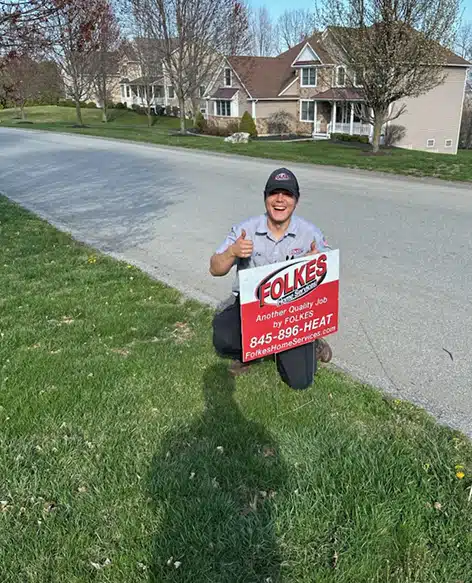 Causes of Clogged Drains in Poughkeepsie
Numerous factors can lead to clogged drains in Poughkeepsie. Age-related buildup, fat hardening within pipes, or foreign objects flushed down the drain by unknowing guests are common culprits. Even tree roots infiltrating the drain can cause clogs. Rest assured, our skilled plumbers will identify the issue, resolve the clog, and provide tips to prevent future problems.
Our Comprehensive Drain Cleaning Services
At Folkes Home Services, we offer a wide range of drain cleaning services, including:
Kitchen Drain Cleaning
Bathroom Drain Cleaning
Commercial Drain Cleaning
Residential Drain Cleaning
Sewer Line Drain Cleaning
Sewer Clogs
Routine Maintenance
Book Online
Book Online
Our Drain & Sewer Services
We offer a large range of drain & sewer services, including:
Drain Cleanings in Poughkeepsie
Sewer Repairs in Poughkeepsie
Septic Services in Poughkeepsie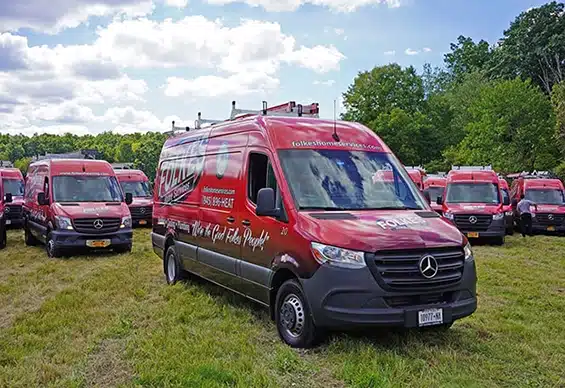 Service in Your Neighborhood
Serving the Hudson Valley & Surrounding Area