Gas Line Testing & Repair in Poughkeepsie, NY
Not only do plumbers handle water-related issues, but they can also provide expertise in gas line services! If you require assistance with your gas lines in Poughkeepsie, NY, look no further than our team at Folkes Home Services. Give us a call today, and we'll swiftly address your needs, ensuring a speedy resolution that puts your worries to rest.
Book Online
Book Online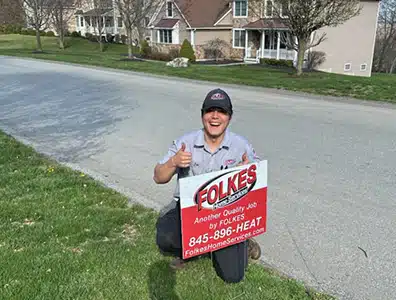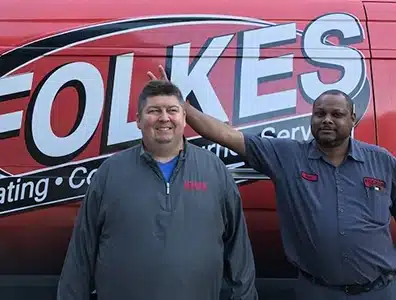 With Folkes, You Always Get
Safety first by thinking twice and acting once.
Delivering "wow" through service by exceeding every customer's expectations.
Demonstrate high levels of integrity by doing the right thing even when no one is watching.
Gas Leak Repair in Poughkeepsie
If you have concerns about an aging or malfunctioning gas line, it is crucial to contact our team immediately. Neglecting gas line issues can lead to significant problems down the line. Instead, reach out to us promptly, and we'll dispatch our experts to assess the situation and provide the necessary gas leak repair in Poughkeepsie ASAP.
Gas Line Installation in Poughkeepsie
Do you require a new gas line installation in Poughkeepsie, NY? Count on us to ensure convenient access to natural gas wherever you need it. Whether you're installing a spa or relocating your gas stove, we'll expertly install gas lines in strategic locations for your convenience.
Obtain Gas Line Services in Poughkeepsie, NY Today
Don't hesitate to contact our team of gas line experts at Folkes Home Services today! We are committed to providing top-notch gas line services in Poughkeepsie, NY, so you can enjoy the confidence of a safe home for you and your family. Reach out now to experience the peace of mind you deserve, and rest assured that one of our skilled plumbers will promptly attend to your needs.
Book Online
Book Online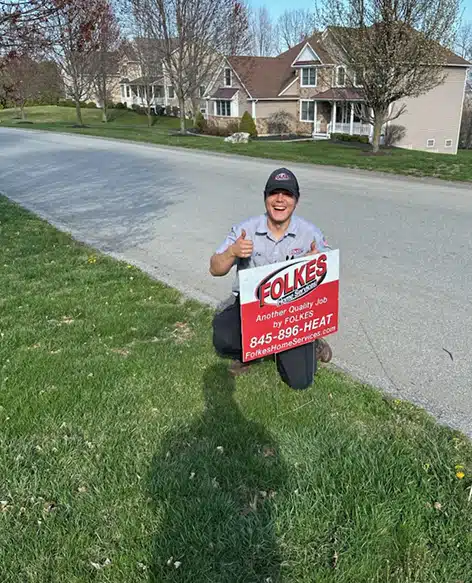 Gas Line Testing in Poughkeepsie
Regular gas line inspections are essential to prevent major issues. Our comprehensive gas line testing in Poughkeepsie, NY will provide a clear understanding of your gas lines' condition and any required remedial actions. Contact us now to gain peace of mind through a thorough inspection.
Gas Leak Detection in Poughkeepsie
If you suspect a gas leak but you can't find it, call us for gas leak detection in Poughkeepsie ASAP. Our team will determine whether you have a gas leak. If you do, we'll use the latest technology to find out where it's located and determine what needs to be done to fix it. Don't put off finding your gas leak in Poughkeepsie today!
Gas Line Emergencies in Poughkeepsie
In the event of a suspected gas line emergency, your safety is paramount. If you notice hissing gas lines or detect the distinctive smell of rotten eggs, immediately evacuate your home and contact the fire department. Afterward, reach out to us, and we will collaborate with local authorities to ensure the swift restoration of safety to your home.
Book Online
Book Online
Other Plumbing Services
We offer additional plumbing services, including:
Sump Pump Repair in Poughkeepsie
Well Water Systems
Help With Gas Leaks in Poughkeepsie
Gas Line Repair in Poughkeepsie
Gas Line Installation in Poughkeepsie
City of Poughkeepsie Water Treatment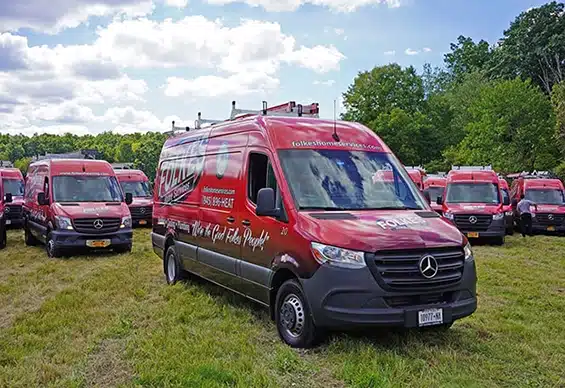 Service in Your Neighborhood
Serving the Hudson Valley & Surrounding Area