Air Conditioning Services in Poughkeepsie, NY
Get in touch with our experienced AC experts at Folkes Home Services whenever you require an AC company in Poughkeepsie, NY. We'll swiftly come to your aid, offering tailored solutions that suit your home and family. Don't hesitate to call us now for prompt service!
We offer emergency AC service in Poughkeepsie, NY, too! Our team will always be there for you, 24/7/365. Call us when you need us to get cool at home again fast.
Book Online
Book Online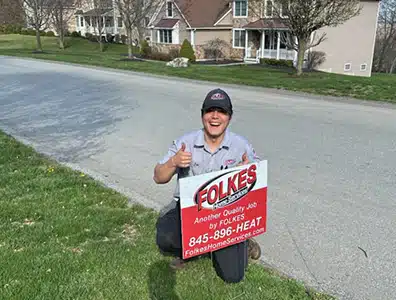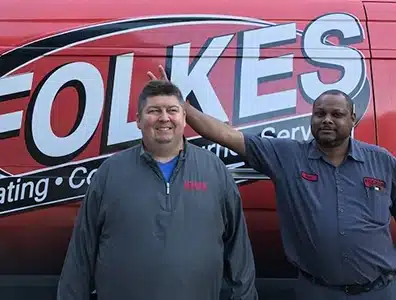 With Folkes, You Always Get
Safety first by thinking twice and acting once.
Delivering "wow" through service by exceeding every customer's expectations.
Demonstrate high levels of integrity by doing the right thing even when no one is watching.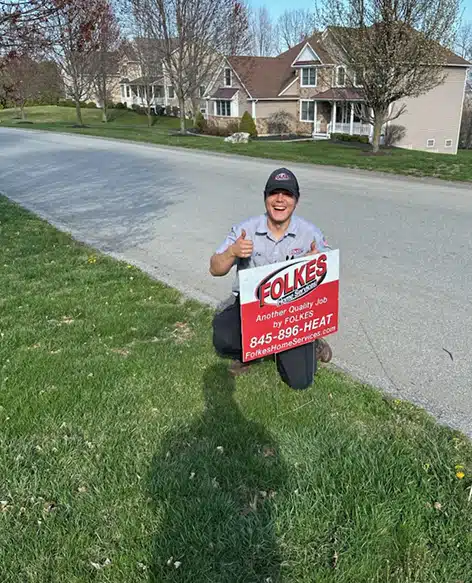 Our Air Conditioners
Air conditioners may look similar, but their Seasonal Energy Efficiency Rating (SEER) can vary widely. Higher SEER numbers save more money spent on electricity. We currently offer a line of air conditioners that start at the minimum efficiency available and go all the way up to a 21 SEER. Depending on your average usage, higher SEER air conditioners can significantly reduce your electric bill.
Additionally, we offer many air conditioners that have advanced features, such as 2-stage compressors and variable speed fan operation. These features not only improve the comfort level of your home, but can provide additional energy savings as well.
Our Heat Pumps
Heat pumps are a great solution for your home comfort system because they work to provide both heating and cooling. Heat pumps are a very efficient alternative to electric heat. A heat pump works the same as an air conditioner in the summer, but it runs in reverse in the winter to heat your home. The system will be matched with a backup heating source, most often electric heat for those extremely cold days of winter.
Just like our air conditioners, many of our heat pumps have advanced features. Call now to find out more.
Book Online
Book Online
Other HVAC Services
We offer additional HVAC services, including:
Commercial HVAC Services in Poughkeepsie
Oil to Gas Conversions
Emergency HVAC in Poughkeepsie
Mini Split HVAC in Poughkeepsie
Duct Cleaning in Poughkeepsie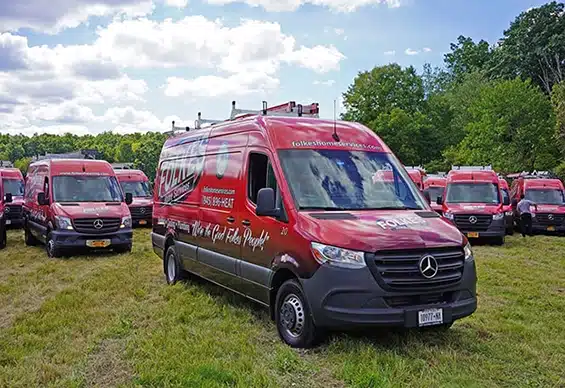 Service in Your Neighborhood
Serving the Hudson Valley & Surrounding Area