Central Air Conditioning Maintenance
If you live in New York, which has blazing hot summers and bitterly cold winters, it can be extremely uncomfortable if your house is not kept at the correct temperature. Regular central air conditioning maintenance is vital to ensure that your air conditioner operates effectively all year. Defective or dirty air conditioning components affect your system's operating efficiency and increase operating costs. For example, air conditioning coils should be kept clean. Otherwise, the system will keep running for too long.
Book Online
Book Online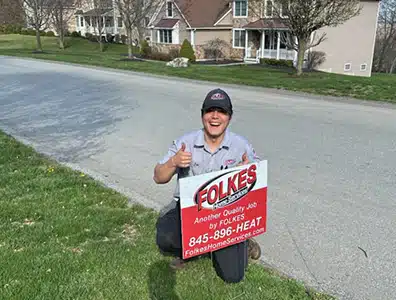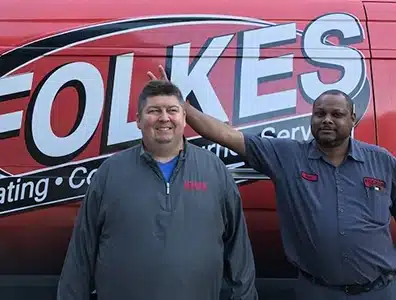 With Folkes, You Always Get
Safety first by thinking twice and acting once.
Delivering "wow" through service by exceeding every customer's expectations.
Demonstrate high levels of integrity by doing the right thing even when no one is watching.
Change Out Dirty Filters
Another key maintenance task to ensure that your central air conditioner runs smoothly is to regularly clean or replace its filters. Dirty, blocked filters clog the normal flow of air and hinder a system's efficiency considerably. Once this happens, air passing through the filters often carries dirt into the system's evaporator coil, which prevents the coil from absorbing heat properly. Installing clean filters to replace your blocked, dirty filters can reduce your system's energy consumption by up to 15%.
Call A Trained HVAC Technician
It is always best to hire a professional to perform these maintenance tasks. A company like Folkes Home Services will be able to check vital components, such as your system's refrigerant levels. A trained technician will tighten any loose connections on your system and lubricate any moving parts. Also, a technician can carry out a working cycle check on your equipment to ensure that all components are operating safely.
The most important thing to check when choosing the best contractor for your desires is their former clients. Well, more importantly – the track record of what former customers thought of their services. In fact, be sure to check out ours by clicking here.
Book Online
Book Online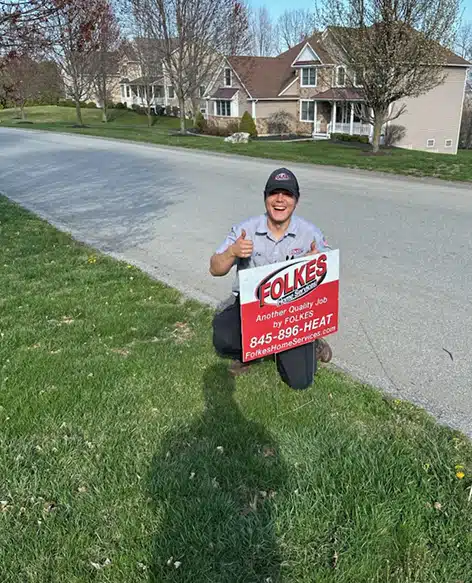 AIir Conditioning Maintenance, Installations, & Replacements!
Folkes has served the region for almost two decades. The company can perform both duct and ductless air conditioner installations, central AC maintenance, air handler installations, existing system replacements, and service on all residential cooling systems.
Why are you still waiting? The best in the business is here to help! To get our expert contractors for central air conditioning maintenance, all you need to do is phone us at 845-200-3169. If a phone call is an inconvenience, be sure to check out our Contact Us page.
Call us today for Central Air Conditioning Maintenance!
Book Online
Book Online
Other HVAC Services
We offer additional HVAC services, including:
Commercial HVAC Services in Poughkeepsie
Oil to Gas Conversions
Emergency HVAC in Poughkeepsie
Mini Split HVAC in Poughkeepsie
Duct Cleaning in Poughkeepsie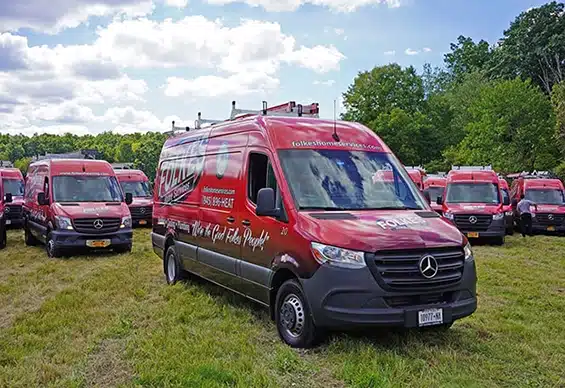 Service in Your Neighborhood
Serving the Hudson Valley & Surrounding Area