Common Poughkeepsie Plumbing Emergencies
A plumbing emergency is always a serious problem, even if it seems like something small at the start. For example, a clogged drain can point to a serious problem that could quickly spiral out of control. Here are some of the most common reasons to call an emergency plumber in Poughkeepsie from Folkes Home Services!
Book Online
Book Online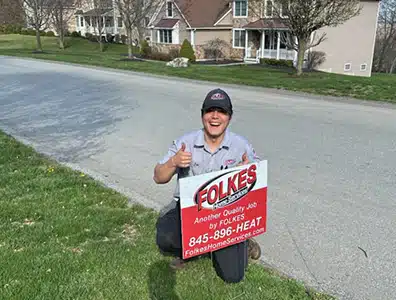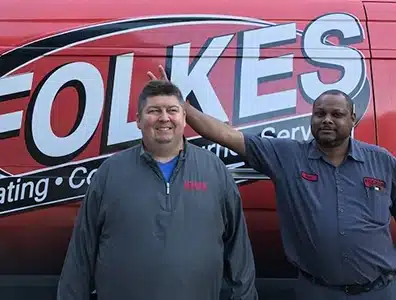 With Folkes, You Always Get
Safety first by thinking twice and acting once.
Delivering "wow" through service by exceeding every customer's expectations.
Demonstrate high levels of integrity by doing the right thing even when no one is watching.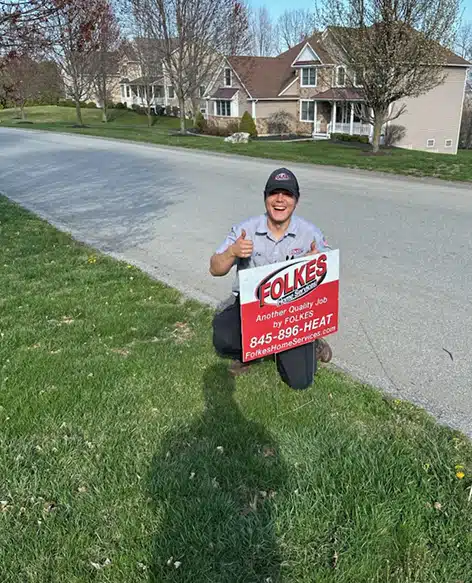 No Hot Water
If your hot water heater isn't working, you need an immediate water heater repair in Poughkeepsie. You need hot water to stay comfortable and protect the health and that of your loved ones. Call an expert to assess the problem. It could require a simple fix, or your water heater may have reached the end of its lifespan, which is usually around 10 years.
Burst Pipes
Beyond freezing temperatures, pipes can also burst from excessive pressure from an obstruction or other cause. Older homes with outdated plumbing can also experience deterioration, which can lead to leaks, burst pipes, and a plumbing emergency Poughkeepsie. Call us today! Our team can address the problem and fix it before it gets out of control.
Call Your Poughkeepsie Plumbing Repair Service Today!
Call our certified backflow testers in Poughkeepsie today! We'll perform your backflow testing in Poughkeepsie ASAP, then get you the certification or the help that you need. Our team won't rest until your device for backflow prevention in Poughkeepsie is working well. We can install new backflow devices, too.
Book Online
Book Online
Other Plumbing Services
We offer additional plumbing services, including: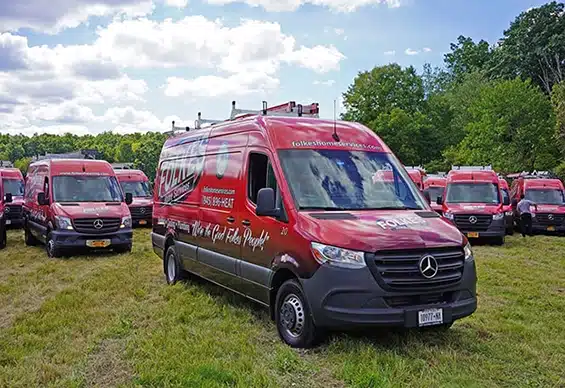 Service in Your Neighborhood
Serving the Hudson Valley & Surrounding Area