Garbage Disposals in Poughkeepsie, NY
If you're having trouble with your garbage disposal in Poughkeepsie, NY or it's time to get a new one, give us a call at Folkes Home Services right away. Our team will work with you to make sure you have the garbage disposal solutions you need before we go! Call now and we will be there soon.
Book Online
Book Online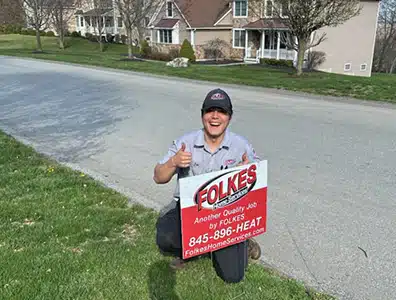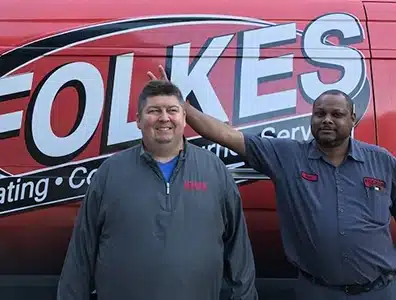 With Folkes, You Always Get
Safety first by thinking twice and acting once.
Delivering "wow" through service by exceeding every customer's expectations.
Demonstrate high levels of integrity by doing the right thing even when no one is watching.
Our Garbage Disposal Services in Poughkeepsie
While garbage disposals can be a great convenience in the kitchen, a clogged or worn out garbage disposal can become a huge plumbing problem.
Garbage disposals can be damaged if objects like sponges, silverware, or other non-food items end up in the disposal.  If yours is sounding bad when running or is backed up and clogged, it is time to give us a call. We take care of:
Garbage disposal repair
Clearing clogged garbage disposals
Garbage disposal installation
Garbage Disposal Repair in Poughkeepsie
When your garbage disposal is acting up—getting clogged, emitting strange noises, or refusing to turn on—rest assured that our skilled technicians will swiftly diagnose the issue and repair it with efficiency. No matter the problem, our experienced team will have your garbage disposal up and running again in no time!
How to Avoid Garbage Disposal Repairs in Poughkeepsie
Proper care and regular maintenance are key to extending the lifespan of your garbage disposal and avoiding costly repairs. Follow these tips to ensure your garbage disposal stays in top shape:
Only dispose of soft, non-fibrous food waste, such as fruit and vegetable peels.
Run cold water while using the disposal to help solidify and break down waste effectively.
Avoid putting hard items like bones or shells down the disposal to prevent damage.
Refrain from pouring fat, grease, or oil down the drain, as they can congeal into a sticky goo and cause clogs.
Call for Help With Your Garbage Disposal Today!
For all your garbage disposal needs in Poughkeepsie, NY, trust Folkes Home Services. Our team is ready to provide expert installation, repair, and replacement services to keep your kitchen running smoothly and efficiently. Contact us today for reliable and professional assistance!
Book Online
Book Online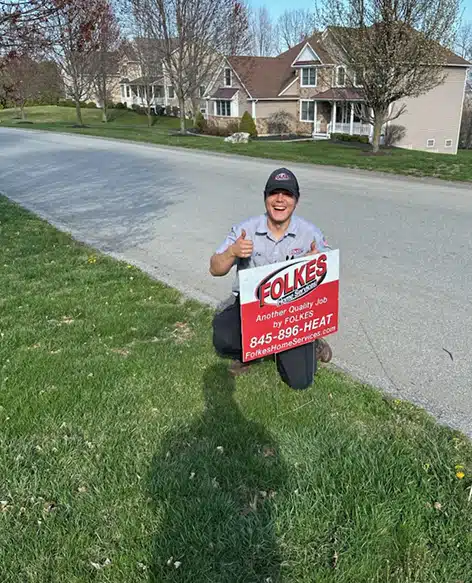 Garbage Disposal Installation in Poughkeepsie
Our garbage disposal experts offer complete installation and repair services, ensuring a correctly installed and functioning unit. We take into account your usage habits and disposal frequency to help you choose the most suitable garbage disposal for your home's needs.
When to Consider Garbage Disposal Replacement
If your garbage disposal is malfunctioning frequently, it may be time for a replacement. Consider these signs for a new garbage disposal:
The disposal doesn't turn on at all.
Water leaks from the disposal unit under the sink.
Unusual noises coming from the disposal.
Frequent resetting of the disposal is necessary.
Persistent bad smells in the sink that don't improve despite efforts.
Book Online
Book Online
Other Plumbing Services
We offer additional plumbing services, including:
Sump Pump Repair in Poughkeepsie
Well Water Systems
Help With Gas Leaks in Poughkeepsie
Gas Line Repair in Poughkeepsie
Gas Line Installation in Poughkeepsie
City of Poughkeepsie Water Treatment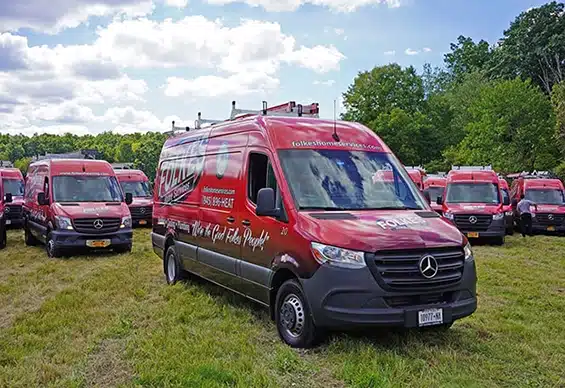 Service in Your Neighborhood
Serving the Hudson Valley & Surrounding Area