Drains & Sewers in Poughkeepsie, NY
In need of assistance with your sewer? Do you need main drain and septic line repair in Poughkeepsie? No worries, our dedicated team at Folkes Home Services is here to provide the solutions you require. Reach out to us now, and we'll promptly arrive to diagnose your sewer issues, devise the best course of action for resolution, and eliminate those worries for good.
Book Online
Book Online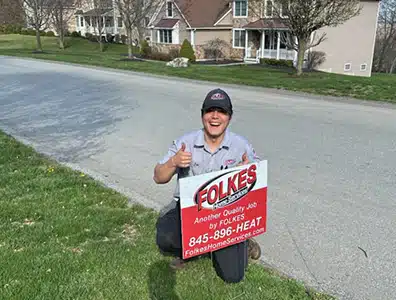 Our Drain & Sewer Services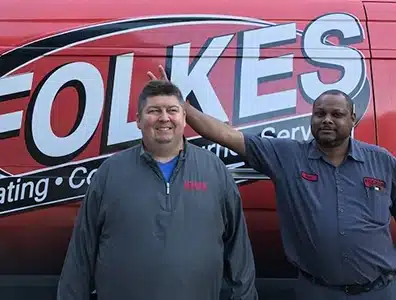 With Folkes, You Always Get
Safety first by thinking twice and acting once.
Delivering "wow" through service by exceeding every customer's expectations.
Demonstrate high levels of integrity by doing the right thing even when no one is watching.
Drain Cleaning
For top-notch drain cleaning in Poughkeepsie, look no further than our services at Folkes Home Services. Our team works closely with you to identify the best solutions and efficiently unclog your drains. We prioritize your needs and strive to restore normalcy as quickly as possible.
If your clog has harmed your line, we offer clogged drain repair in Poughkeepsie, too. We'll get your drain functioning normally again as soon as possible.
Sewer Cleaning
Sewer backups in Poughkeepsie, NY can wreak havoc, making it difficult to utilize your plumbing system and even leading to unsafe and unsanitary conditions. Fear not! Our adept team will promptly find and fix the clog, putting your anxieties to rest. Reach out to us without delay, and we'll get your sewer cleaned out ASAP. We'll complete your sewer cleaning in Poughkeepsie ASAP so you can use your drains again fast!
Sewer Line Repair & Replacement
Should your City of Poughkeepsie sewer encounter issues, it may require repair, partial replacement, or even a complete overhaul. While this may seem daunting, there's no need to fret. Our skilled sewer experts are at your service, ready to swiftly address your sewer problems before they escalate further. Give us a call, and we'll promptly attend to your needs.
We offer both trenchless sewer repair in Poughkeepsie and the conventional kind. Our team will evaluate your sewer needs, then let you know if we think trenchless methods are right for your project. No matter what kind of sewer repair you need, we'll get the job done fast so you won't have to worry anymore.
Call for Help With Drains and Sewers Today!
Rest assured that Folkes Home Services is committed to resolving your sewer concerns efficiently and effectively. Reach out to us today, and we'll be at your service in a jiffy, providing the solutions you need to put your sewer worries to rest.
Book Online
Book Online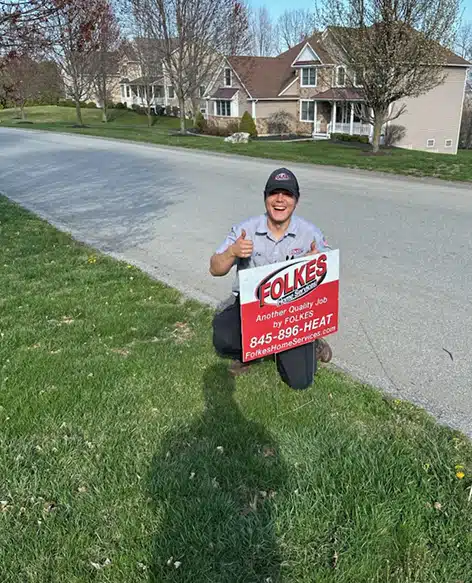 Sewer Inspections
Concerned about potential issues in your sewer line? Whether you're facing problems or contemplating the purchase of a property and wish to inspect the sewer first, we're here to help. Our team will conduct a thorough sewer inspection in Poughkeepsie, uncovering any existing issues and recommending the necessary fixes.
Septic Services
We offer a complete line of septic services in Poughkeepsie, too. We can clean out your lines, repair the system, pump out your tank, and more. There's nothing we won't do to help you keep your septic system running well.
Book Online
Book Online
Our Drain & Sewer Services
We offer a large range of drain & sewer services, including:
Drain Cleanings in Poughkeepsie
Sewer Repairs in Poughkeepsie
Septic Services in Poughkeepsie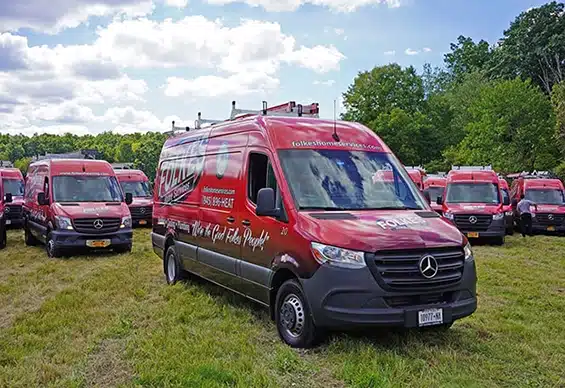 Service in Your Neighborhood
Serving the Hudson Valley & Surrounding Area