Heating Services in Poughkeepsie, NY
Contact the experienced experts in heating in Poughkeepsie from Folkes Home Services. whenever you require assistance with your heating system. We understand the importance of a reliable heater during the winter months, which is why we strive to be there for you as soon as possible. Don't hesitate to call us now and schedule prompt heating service.
Book Online
Book Online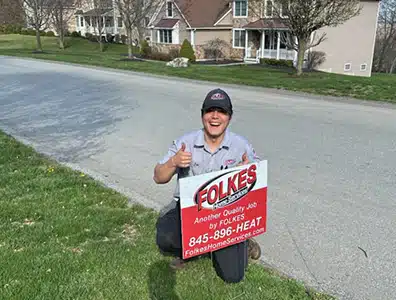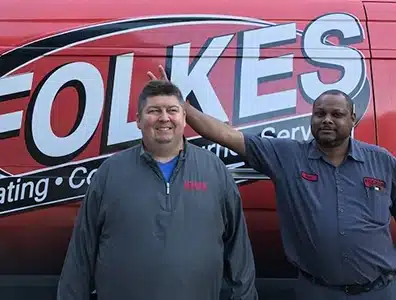 With Folkes, You Always Get
Safety first by thinking twice and acting once.
Delivering "wow" through service by exceeding every customer's expectations.
Demonstrate high levels of integrity by doing the right thing even when no one is watching.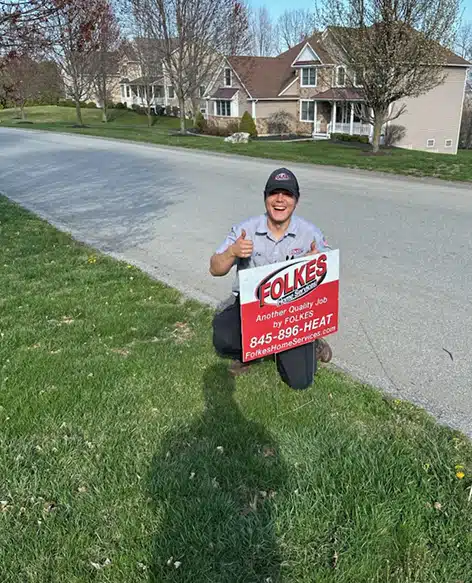 Heating Installation & Replacement in Poughkeepsie
If your heating system is outdated, inefficient, or beyond repair, our knowledgeable staff can assist you in finding the best solution for your home. We provide expert heating installation in Poughkeepsie, including:
Determining the appropriate heating capacity for your new system
Helping you decide between repairing or replacing your outdated heater
Ensuring the purchase of a reliable heating unit from a reputable manufacturer
Methodically installing the new unit to ensure optimal functionality
Heating Maintenance in Poughkeepsie
Proper heating maintenance is crucial for the efficient and effective operation of your heating system. Our trained heating specialists offer comprehensive heating maintenance services in Poughkeepsie, including:
Thorough cleaning and inspection of all heating components
Calibration and testing of your thermostat and other controls
Regular filter changes
Checking levels of your heating oil in Poughkeepsie, if your system uses it
Visual inspection of the entire heating system
Book Online
Book Online
Other HVAC Services
We offer additional HVAC services, including:
Commercial HVAC Services in Poughkeepsie
Oil to Gas Conversions
Emergency HVAC in Poughkeepsie
Mini Split HVAC in Poughkeepsie
Duct Cleaning in Poughkeepsie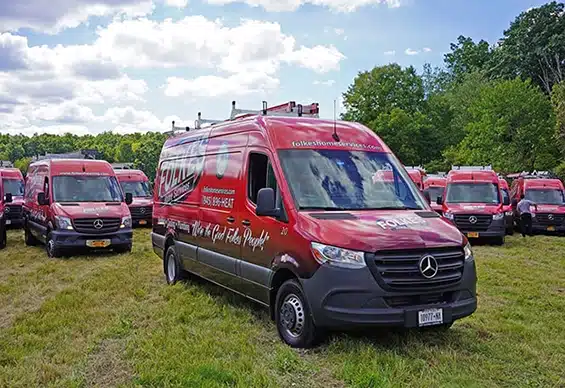 Service in Your Neighborhood
Serving the Hudson Valley & Surrounding Area