Sewer Repair in Poughkeepsie, NY
If you're facing issues with your sewer in Poughkeepsie, our dedicated team at Folkes Home Services is here to provide the solutions you need. Whether you're dealing with clogs, backups, or any other sewer-related problem, we're just a call away. Reach out to us now, and we'll promptly diagnose your sewer issues, devise the best course of action, and eliminate the problems, so you can have peace of mind once again.
Book Online
Book Online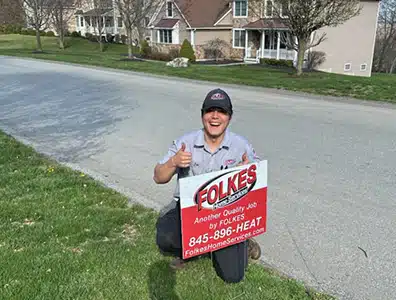 Our Drain & Sewer Services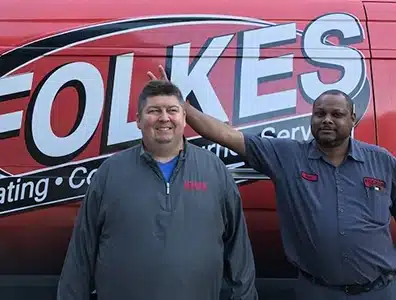 With Folkes, You Always Get
Safety first by thinking twice and acting once.
Delivering "wow" through service by exceeding every customer's expectations.
Demonstrate high levels of integrity by doing the right thing even when no one is watching.
Sewer Cleaning in Poughkeepsie
Suffering from a sewer backup in Poughkeepsie, NY can lead to significant issues, causing disruptions to your plumbing system and even hazardous backups. Allow our dedicated team to swiftly identify and resolve these clogs, eliminating any anxieties associated with your sewer. We will use the latest technology to make sure your clogged drains are gone when we're finished.
Hydro-Jetting
Experience the power of hydro-jetting in Poughkeepsie as we deploy a high-pressure water stream to clear clogs, even dealing with tenacious tree roots. This potent technique will rejuvenate your pipes, leaving them clean and functioning like new.
Sewer Inspections in Poughkeepsie
Whether you're experiencing sewer problems or wish to assess a sewer line before purchasing a property, our expert inspections will reveal any underlying issues and recommend the necessary repairs.
Contact Us for Reliable Poughkeepsie Sewer Services!
Don't hesitate, reach out to us at Folkes Home Services today to receive prompt assistance with your City of Poughkeepsie sewer. Our dedicated team, specializing in sewer services, will be at your doorstep in no time to provide you with the solutions you need. We work efficiently, ensuring your sewer is restored to its optimal state as quickly as possible. Schedule your appointment now to make your sewer problems go away soon!
Book Online
Book Online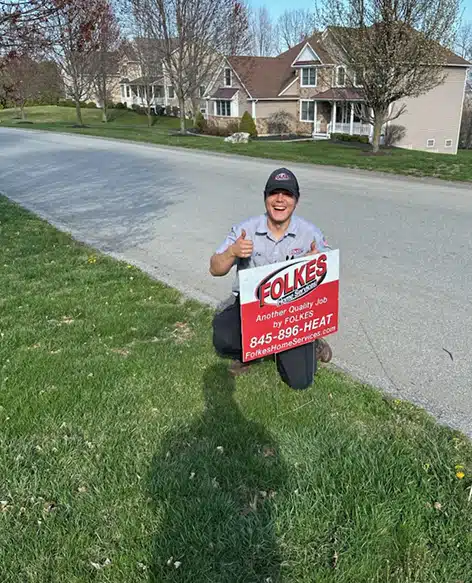 Sewer Line Repair & Replacement
If you need a sewer repair in Poughkeepsie, don't fret! Our sewer experts are well-equipped to handle any repair, partial replacement, or complete replacement needs. You can count on us to swiftly address your sewer problems and prevent any further complications.
We offer trenchless sewer repair in Poughkeepsie whenever that is the best thing for your lines. These methods allow us to rely on technology to fix your City of Poughkeepsie sewer, rather than having to dig up your lines to fix them.
If these aren't right for you, though, we are also well-versed in conventional sewer repair. We can get our dig team out to your fast so we can take care of your sewer problems ASAP.
Book Online
Book Online
Our Drain & Sewer Services
We offer a large range of drain & sewer services, including:
Drain Cleanings in Poughkeepsie
Sewer Repairs in Poughkeepsie
Septic Services in Poughkeepsie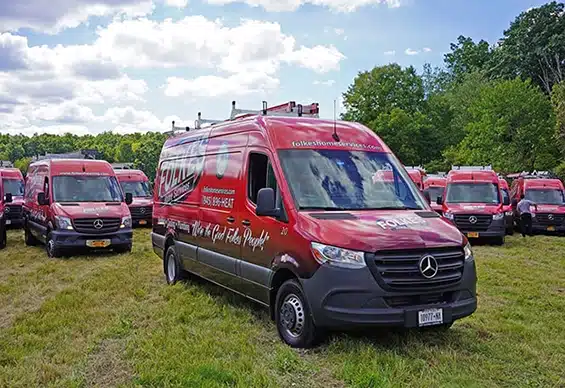 Service in Your Neighborhood
Serving the Hudson Valley & Surrounding Area