Mini Split HVAC Services in Poughkeepsie, NY
At Folkes Home Services, we offer a fantastic range of mini split HVAC units that create the ultimate comfort in your home. With our extensive experience and certified staff, we take pride in being one of the top contractors in the business, especially when it comes to mini split HVAC systems.
Book Online
Book Online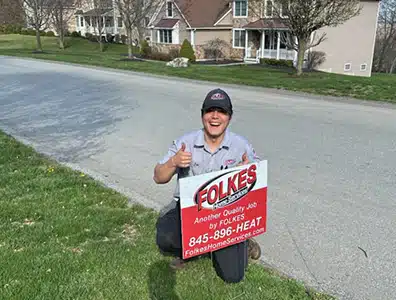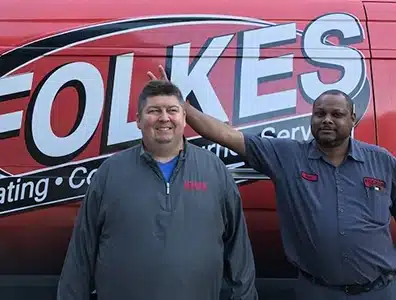 With Folkes, You Always Get
Safety first by thinking twice and acting once.
Delivering "wow" through service by exceeding every customer's expectations.
Demonstrate high levels of integrity by doing the right thing even when no one is watching.
Mini Split HVAC Repairs
No matter what goes wrong with your mini split HVAC in Poughkeepsie, our team will help you get it working again soon. We'll get to you fast, assess your system and its needs, then let you know how we can help. Our experts will have your system working again soon, and we won't rest until you are comfortable in your home again.
Mini Split HVAC Maintenance
Keep your mini split HVAC in Poughkeepsie in great shape when you work with our team. Call us once or twice a year and we will come out to clean your unit, inspect it, test each part, and let you know if it needs repairs or anything else. We'll ensure you have the heating and cooling power you need, no matter what.
Mini Split HVAC Installation
Mini split HVAC installation in Poughkeepsie is a great option for keeping your home comfortable.
Believe it or not, a ductless mini split system is perfect for homes that rely on electricity for warmth. These systems provide consistent, year-round comfort with even air distribution at a fraction of the cost.
Unlike central forced air systems with ductwork, mini splits eliminate energy losses associated with ducts, which can account for over 30% of energy consumption for space conditioning, particularly when ducts are in unconditioned spaces like attics.
The flexibility and design possibilities of mini split systems surpass those of other add-on systems. With ductless HVAC, you have control over where you place your indoor air handlers, and there are even floor-standing models available. Plus, you can easily control the temperature in each zone with a simple click of a button on the remote control.
Incentives and rebates make upgrading to a ductless system more affordable than ever. Heating and cooling costs make up a significant portion of a home's energy bill, but by replacing your system with an ENERGY STAR certified model, you could reduce your costs by 30%.
The Benefits of Installing Mini Split HVAC
Ductless systems save you money in various ways. If you don't have ducts, installing them can be expensive and inconvenient. ENERGY STAR partners offer attractive options to choose from. In traditional forced-air systems, ducts distribute conditioned air, but approximately 20% of the air is lost due to leaks and poor connections. By using a ductless system, you eliminate these losses, improve comfort, and save money.
Say goodbye to old window units. Our mini split HVAC and cooling systems provide both heating and cooling capabilities, making them a convenient solution for homes that previously relied on electric baseboard heaters in winter and window AC units in summer. However, in colder climates, it's advisable to have a supplemental heating system for extremely cold days.
Mini split HVAC systems are excellent retrofit add-ons for homes with non-ducted heating systems like hydronic heat, radiant panels, and space heaters. They're also a smart choice for room additions where installing ductwork is impractical, as well as highly efficient new homes that require a small space conditioning system.
Call for Mini Split HVAC Help in Poughkeepsie, NY Today!
Our team is here for you! Stop worrying about your mini split HVAC and rely on us to get it working the way you need it to. Reach out now so we can help you soon!
Book Online
Book Online
Other HVAC Services
We offer additional HVAC services, including:
Commercial HVAC Services in Poughkeepsie
Oil to Gas Conversions
Emergency HVAC in Poughkeepsie
Mini Split HVAC in Poughkeepsie
Duct Cleaning in Poughkeepsie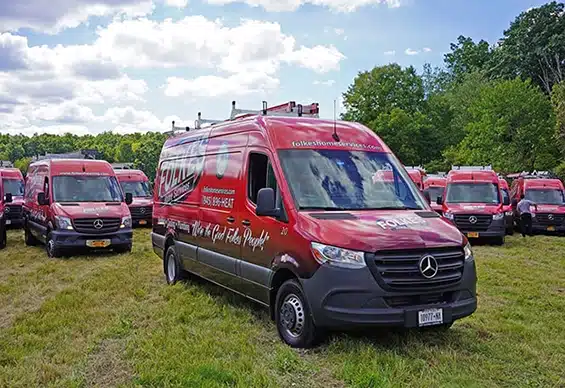 Service in Your Neighborhood
Serving the Hudson Valley & Surrounding Area