Duct Cleaning Services in Poughkeepsie, NY
Looking for someone to handle your next duct cleaning job in Poughkeepsie? Heard about cleaning your ducts but not sure what it involves or if it's right for you?
No worries, Folkes Home Services is here to clean your ducts, no matter the reason for your call. Give us a ring right now to secure your spot on our schedule ASAP and improve your air quality in Poughkeepsie, NY today!
Book Online
Book Online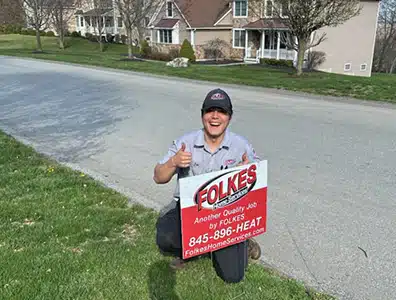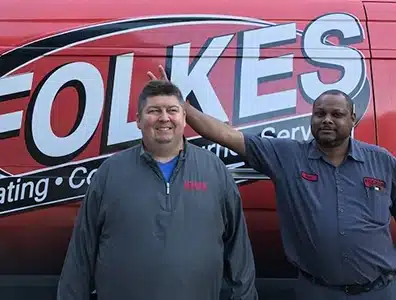 With Folkes, You Always Get
Safety first by thinking twice and acting once.
Delivering "wow" through service by exceeding every customer's expectations.
Demonstrate high levels of integrity by doing the right thing even when no one is watching.
What is Duct Cleaning?
Duct cleaning in Poughkeepsie, NY is a simple process. We use a professional vacuum setup to suck all of the dust and debris out of your duct system. That way, it can't get recirculated around your house every time you turn on your heater or your air conditioner. Our team can also treat your ducts so that mold, mildew, bacteria, and other substances can't grow there.
Signs You Could Benefit from Air Duct Cleaning in Poughkeepsie, NY
Uncertain if air duct cleaning is the way to go for you in Poughkeepsie, NY? We get it, making that call can be a tough one. After all, how do you know if this service is worth it?
Most of our customers reach out to us for duct cleaning in Poughkeepsie when:
It's been more than a year since their last duct cleaning.
They notice visible dust and debris in their ventilation system.
They're experiencing unexplained asthma and allergy issues indoors.
They spot signs of bugs or critters hanging out in or around their ducts.
They have no clue when their ducts were last cleaned.
They live close to a construction site and deal with dust and pollutants as a result.
We handle all these problems and more!
Secure Your Spot for Duct Cleaning in Poughkeepsie, NY Now
Don't hesitate—reach out to us right away, and one of our HVAC specialists from Folkes home services will be on their way in no time. We'll inspect and clean your ducts ASAP, putting your worries to rest and improving your air quality in Poughkeepsie, NY fast. Contact us now, and get ready to breathe clean air and feel great about it.
Book Online
Book Online

What You Stand to Gain from Air Duct Cleaning in Poughkeepsie, NY Today
Still on the fence about duct cleaning in Poughkeepsie? Let us share the benefits our customers often notice after we clean their ducts:
Relief from asthma and allergy symptoms, and fewer illnesses caused by viruses and germs.
Reduced dust buildup throughout the house.
Lower energy bills, thanks to a more efficient system after the dust and particles are cleared.
A decrease in bugs and pests in their homes, as their ducts are no longer cozy homes for them.
Difficulties for mold and mildew to thrive, as they can no longer grow in your ducts.
Reap these advantages in your home by scheduling your duct cleaning in Poughkeepsie, NY today.
Book Online
Book Online
Other HVAC Services
We offer additional HVAC services, including:
Commercial HVAC Services in Poughkeepsie
Oil to Gas Conversions
Emergency HVAC in Poughkeepsie
Mini Split HVAC in Poughkeepsie
Duct Cleaning in Poughkeepsie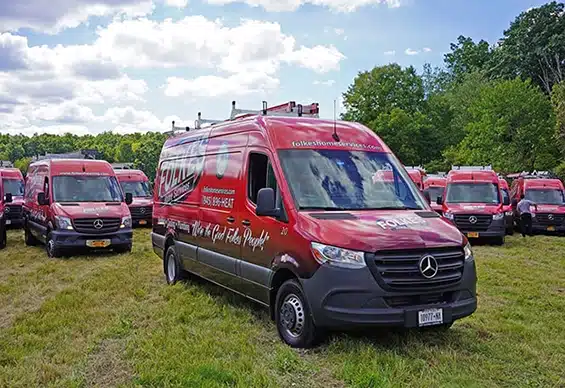 Service in Your Neighborhood
Serving the Hudson Valley & Surrounding Area