The Ductless County Choice In Boilers
Boilers can be oil or gas fired. Folkes uses cast iron boilers, which have been sold in the US for over 100 years. Cast iron boilers have a life expectancy of 20 to 30 years or more. Cast iron boilers are very durable and provide comfortable and affordable heating for your family.
Book Online
Book Online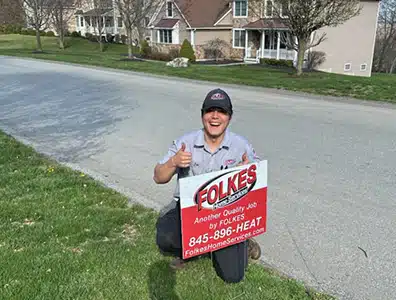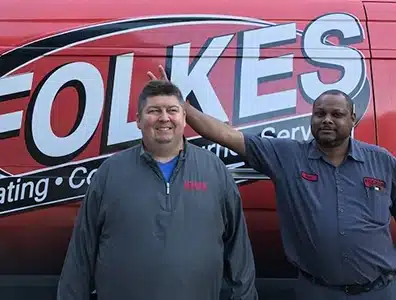 With Folkes, You Always Get
Safety first by thinking twice and acting once.
Delivering "wow" through service by exceeding every customer's expectations.
Demonstrate high levels of integrity by doing the right thing even when no one is watching.
Peerless Boilers
Available for hot water systems, Peerless Boilers feature a deluxe, insulated enameled steel jacket to reduce heat loss, and an advanced design for quieter, cleaner burner operation. Best of all, a Peerless boiler can improve heating efficiency by 20-25%.
Peerless cast iron boilers are manufactured in the United States. Through experience, technology, and innovation, they have positioned them selves as one of the best Peerless Series MIH Boiler manufacturers in the industry. Most all of Peerless boilers are made of cast iron. Cast iron hot water boilers have life expectancies of 20 to 30 years or more.
Cast iron is very durable and reliable. It heats up very rapidly and takes a long time to cool down, thus providing comfortable, efficient heating to your family. Boilers made of cast iron have a much larger heating surface than steel or copper-tube boilers. The inside heating surface of a cast iron boiler is approximately six times that of the inside surface of a typical copper-tube boiler. Since there is a larger heating surface, more heat can be transferred to the system, which means that your boiler will cycle less often providing even heating and extending its life.
Purefire Model
Folkes offers Peerless's latest boiler, the Peerless PUREFIRE BoilerPeerless PUREFIRE gas-fired condensing boiler. This high-efficiency boiler for residential applications is available for either natural or LP gas. The direct vent, sealed combustion boiler has an ultra-high 97.3% efficiency and is ENERGY STAR approved! The PUREFIRE has ASME and ETL certifications for both the U.S. and Canada and is the most thoroughly tested high-efficiency boiler on the market!
A unique condensate system with built-in neutralizer component and float switch protection is a top feature of the boiler.Other great features include a high-grade stainless steel burner and heat exchanger, 120-volt convenience outlet and LoNOx operation for the good of the environment. The PUREFIRE's fully modulating burner assures dependable operation and maximum boiler efficiency. Zero clearance to combustibles, easy access to controls and leveling legs are other standard features that allow for ease of installation and maintenance.
Find out more about the Peerless Boiler at:  Peerless Boilers
Contact Us Today!
Contact Folkes Home Services for more information on the boilers we offer in Fishkill, Hudson Valley, NY, and surrounding areas
Book Online
Book Online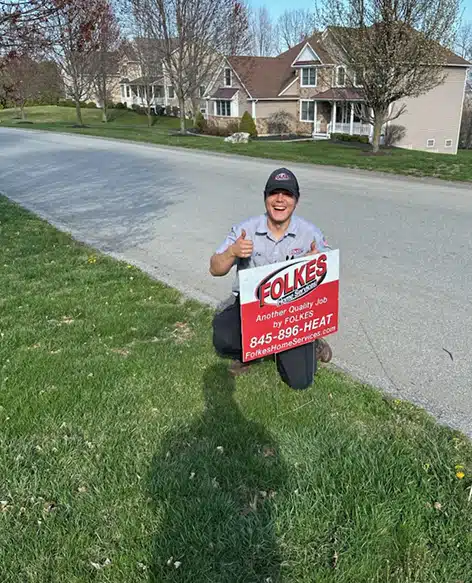 Buderus Boilers
Buderus boilers are the perfect central heating source for single or multiple family homes and guarantee reliable heating for many years. and Domestic Hot Water tanks are designed to work perfectly with each Buderus boiler.
Buderus boilers, water heaters and controls are designed and built to outlast conventional Buderus Boiler w/ Logomatic Controlheating systems. Since 1825 Buderus has been developing new heating technologies. In fact, Buderus produced the world's first low-temperature hydronic heating systems. Today, Buderus products are acknowledged as the world standard in high-efficiency, low emission hydronic heating. All Buderus products are designed to meet strict safety, efficiency and environmental regulations.
Find out more about Buderus Boiler at:  Buderus Boilers
Book Online
Book Online
Other HVAC Services
We offer additional HVAC services, including:
Commercial HVAC Services in Poughkeepsie
Oil to Gas Conversions
Emergency HVAC in Poughkeepsie
Mini Split HVAC in Poughkeepsie
Duct Cleaning in Poughkeepsie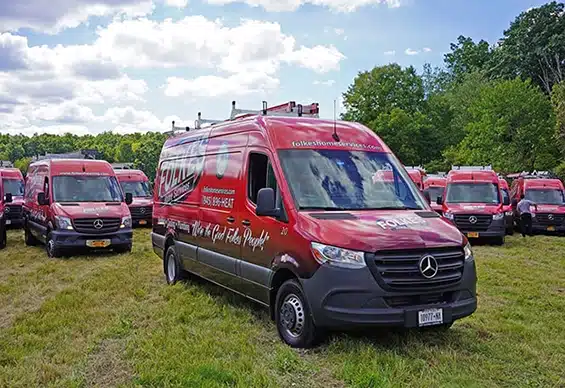 Service in Your Neighborhood
Serving the Hudson Valley & Surrounding Area