Oil to Gas Conversions
Oil to gas conversions are popular in the area. As people start to work on older homes, they begin to realize that oil heating is not only costly but often inefficient as well. Fortunately, it's possible to get through the conversion process relatively painlessly, as long as you have the right help. Here at Folkes Home Services – we have ample expertise in oil to gas conversion, to help you.
Book Online
Book Online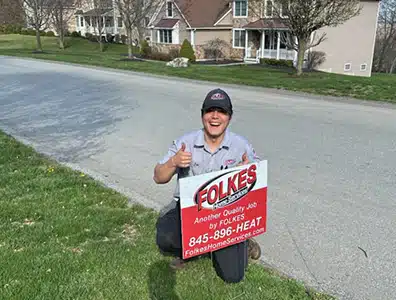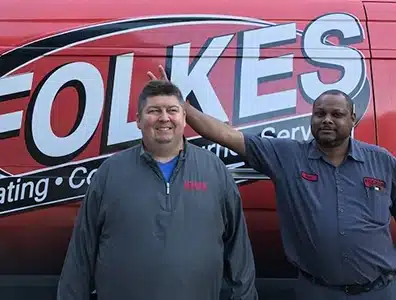 With Folkes, You Always Get
Safety first by thinking twice and acting once.
Delivering "wow" through service by exceeding every customer's expectations.
Demonstrate high levels of integrity by doing the right thing even when no one is watching.
Professional Oil To Gas Conversion
The process behind oil to gas conversions isn't something a homeowner should undertake on his or her own. As the phrase might suggest, it's a true conversion – one must prepare the home to move from oil to gas heating completely. This involves not only the costs inherent with purchasing a new furnace but also the cost of having a gas line installed. Without professional help, failure is almost certain – and even a small mistake can end up costing homeowners thousands of dollars.
However, how can you be sure that you are choosing the right contractor for the job? Well, the best thing to do is to take some time to see what the contractors former customers thought of their service. The good news – if you want to see our past reviews, all you have to do is click here.
Call the Expert HVAC Technicians
If you are looking to convert your home from oil to gas, it's best to work with a company that has hands-on experience. Don't trust just anyone with your home's heat – Folkes is the expert to call for conversions. We service the Hudson Valley and surrounding areas and can use our vast level of experience to help you.
Are you ready to let Folkes Home Services handle your oil to gas conversion? Great – simply call us at 845-200-3169. If you are unable to make phone calls, we have a solution! Check out our Contact Us page for alternative communication channels.
Book Online
Book Online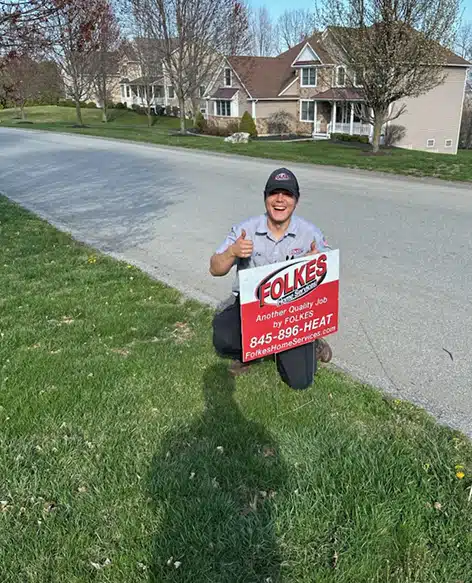 Why Convert from Oil to Gas?
As you might expect, the primary reason for converting a home from oil to gas is monetary. It may take a few years, but an oil to gas conversion will typically pay for itself during a homeowner's residence. Switching from oil to gas also makes a home more attractive to potential buyers, especially if they are used to more modern heating systems. Anyone who still has an oil-based system must face the fact that their heating model is going out of style and could well be a liability when the house goes on the market.
If you first want to find out more about Folkes Home Services, we may just have the solution for you. We take pride in our relationships with all our customers regardless of past or present. Are you interested in joining the Folkes community? Simply head over to our Facebook page.
Book Online
Book Online
Other HVAC Services
We offer additional HVAC services, including:
Commercial HVAC Services in Poughkeepsie
Oil to Gas Conversions
Emergency HVAC in Poughkeepsie
Mini Split HVAC in Poughkeepsie
Duct Cleaning in Poughkeepsie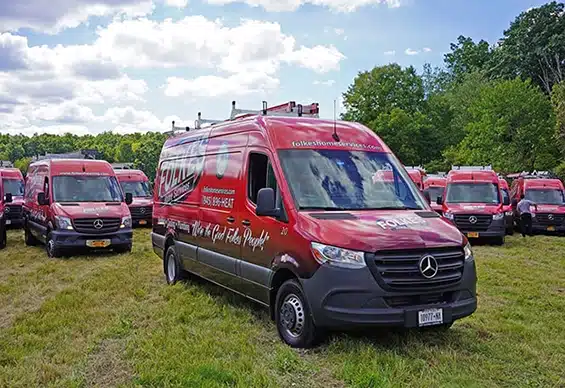 Service in Your Neighborhood
Serving the Hudson Valley & Surrounding Area