Backflow Prevention in Poughkeepsie, NY
Do you require assistance with backflow prevention or backflow testing in Poughkeepsie? Are your water and flood stops in need of repair or replacement? If so, don't hesitate to reach out to us at Folkes Home Services today.
No matter what kind of testing, installations, or repairs your system needs, we have got you covered. We can even handle backflow emergencies! Our experienced professionals have extensive knowledge and expertise in backflow prevention, ensuring they can help you implement the solutions you've been searching for.
Book Online
Book Online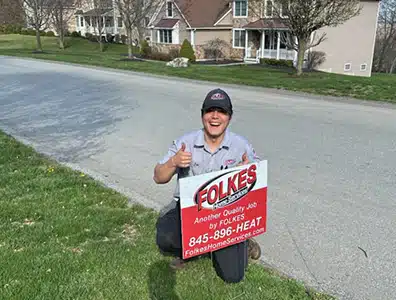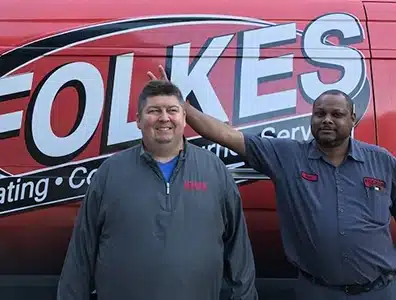 With Folkes, You Always Get
Safety first by thinking twice and acting once.
Delivering "wow" through service by exceeding every customer's expectations.
Demonstrate high levels of integrity by doing the right thing even when no one is watching.
Understanding Backflow
Backflow occurs when water flows in the opposite direction than intended within a structure's plumbing system. Fluctuations in pipe pressure can cause water to reverse its flow, contaminating the main water supply if it has been exposed to any form of contamination, such as pesticides, pool chlorine, soap, or even human waste.
Do I Need a Backflow Prevention Device?
Backflow prevention devices are designed to prevent water from flowing backward and only allow water to flow in one direction—into your structure. While most buildings are already equipped with backflow prevention devices, older structures may lack them if they were constructed before such requirements were in place. Commercial buildings are more likely to have these devices compared to residential properties, but they can be present in either location.
To determine whether you have a backflow prevention device and if you need one, it is best to have your system inspected by a professional plumber.
Call for Backflow Testing and Prevention in Poughkeepsie Today!
Whether you need backflow testing or backflow prevention in Poughkeepsie, you can rely on our team at Folkes Home Services. We will ensure that your plumbing system functions flawlessly before we wrap up our service.
Book Online
Book Online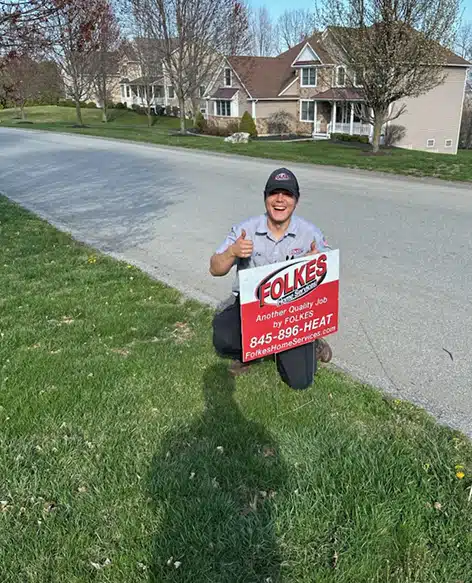 The Benefits of Backflow Prevention
Choose backflow prevention in Poughkeepsie if you want:
To keep your water supply safe no matter what happens
To feel safe and secure in your home
To keep you and your family healthy from waterborne contaminants
Backflow Testing
It is essential to have your system for backflow prevention in Poughkeepsie tested annually by a certified professional. During the testing process, the technician will ensure that your backflow system is functioning as intended. If any issues are detected during the backflow testing, repairs will be necessary and must be certified to ensure compliance.
At Folkes Home Services, we possess the necessary certifications and expertise to perform thorough backflow testing in Poughkeepsie. Contact us today, and we will promptly schedule a testing appointment for your system. If repairs are required, rest assured that we can handle those too.
Book Online
Book Online
Other Plumbing Services
We offer additional plumbing services, including:
Sump Pump Repair in Poughkeepsie
Well Water Systems
Help With Gas Leaks in Poughkeepsie
Gas Line Repair in Poughkeepsie
Gas Line Installation in Poughkeepsie
City of Poughkeepsie Water Treatment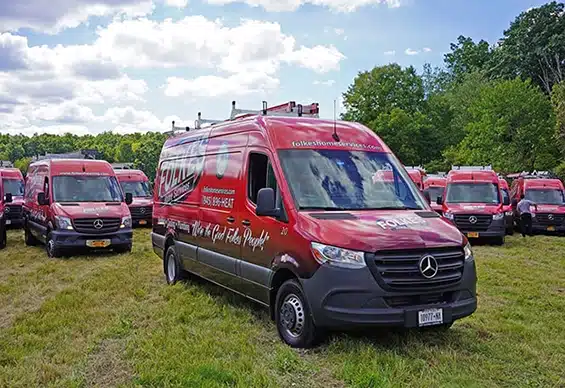 Service in Your Neighborhood
Serving the Hudson Valley & Surrounding Area