Poughquag, NY AC Installation – Reliable Cooling Services
Has your AC betrayed your trust by falling apart in the height of summer? An air conditioner that is chugging through a string of hot days is likely to become strained. Whether you need a repair or entirely new system, our expert service will keep your home cool in the most blistering days of the season.
Book Online
Book Online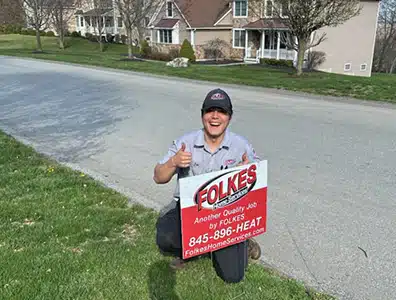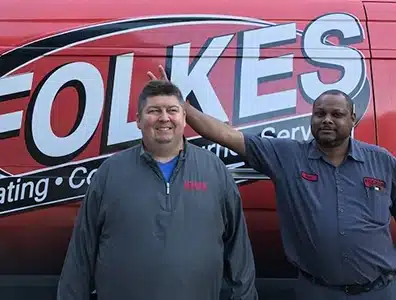 With Folkes, You Always Get
Safety first by thinking twice and acting once.
Delivering "wow" through service by exceeding every customer's expectations.
Demonstrate high levels of integrity by doing the right thing even when no one is watching.
Your Trusted AC Maintenance Contractors Near You
You can find HVAC companies in just about any area. However, that doesn't mean those companies provide good service. At Folkes Home Services, we're willing to bet most companies can't match our experience, commitment, and customer care.
We've built trust with our customers because we:
1. Employ technicians who are experienced, highly-trained, and skilled in performing complex system maintenance and repairs.
2. Provide professional cooling system maintenance services, and stand behind our work by offering solid warranties.
3. Answer questions customers have about maintaining their new AC system.
4. Respect the space of our customers by cleaning away mess and debris left following installation or maintenance.
5. Demonstrate integrity by only suggesting products or services we truly believe will benefit our customers.
Need Air Conditioner Installation or Maintenance Services? Call Our Team!
An HVAC installation or maintenance job done well for optimally working AC is everyone's dream. Deciding to upgrade your AC is not a walk in the park and requires some professional guidance. With us, we assure you we will give helpful information and services for your cooling system.
When scheduling your next service appointment, consider counting on us to give a top-notch solution to your system's unique needs. You can do this by calling us directly or contacting us online.
Book Online
Book Online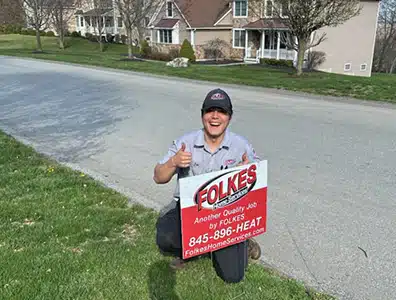 When Is Getting a New System the Right Call?
It's normal for customers to be unsure about whether getting a new system is the right thing to do. Here are a points to consider:
1. The cost of repair would equal more than its total worth.
2. The unit was installed more than 15 years ago.
3. You've made multiple repairs on the unit in the past.
4. The unit isn't working well enough to cool your house.
Thanks to an increase in AC technology, the quality of air conditioners has greatly improved within the last decade.
These are a few of the features that a modern AC unit can provide:
1. More efficient energy usage
2. Tax benefits and rebates
3. Better environmental protection
4. Upgraded abilities such as zoned cooling
We recommend upgrading as soon as possible, especially because the cost of a new unit is quickly countered by the overall energy savings. Don't hesitate to contact us for a free consultation. We can set you up with some of the best models on the market.
Book Online
Book Online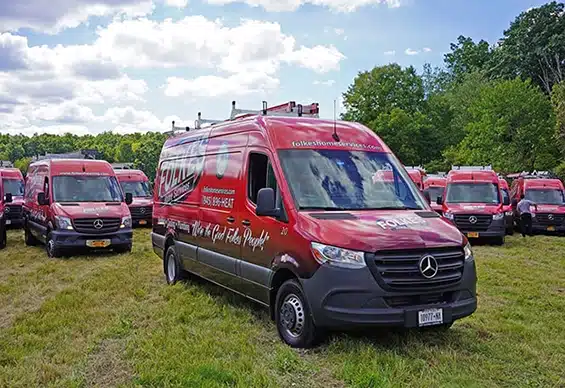 Service in Your Neighborhood
Serving the Hudson Valley & Surrounding Area