Cortlandt, NY AC Repair – Reliable 24/7 Cooling Unit Installations
Are you sweating it out at home because your AC decided to call it quits? Folkes Home Services is a breath of fresh air in times like these. We can help if your cooling unit needs a check-up. And if you decide to upgrade to a new system, we have you covered there as well.
Book Online
Book Online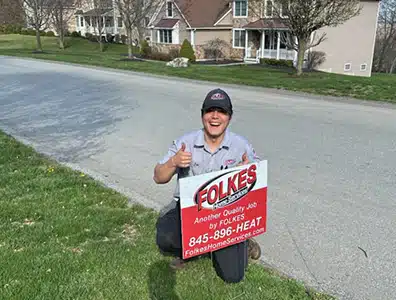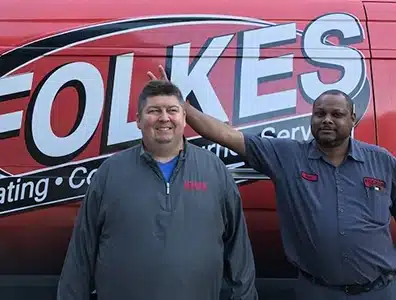 With Folkes, You Always Get
Safety first by thinking twice and acting once.
Delivering "wow" through service by exceeding every customer's expectations.
Demonstrate high levels of integrity by doing the right thing even when no one is watching.
Air Conditioning Replacement And Maintenance Service Near You
Choosing a new AC system isn't something to do on a whim. You're looking at spending a significant amount of money, so careful consideration and professional guidance are worth the effort.
Folkes Home Services understands choosing a new AC system can feel overwhelming. The complexities of a new system can make it difficult to know which system is best. We're here to help you choose to replace the best AC system for your needs. We provide professional cooling system maintenance services and stand behind our work by offering solid warranties.
Contact us today to schedule a service for your home or business. Give us a call or contact us online. We're waiting to hear from you.
Need To Get Your Air Conditioner Serviced or Repaired? Call Today!
Our top objective is to make sure that you can maintain a comfortable home. It's always a solid decision to work with us when your AC unit is working inefficiently or presents you with an emergency repair situation. Our team of specialists has the skill-set to take on any challenge.
Our company has a reputation for providing expert AC repair work and we want to be there when you need us. Contact our friendly customer support staff to schedule your next service need. We'll talk you through the process and make sure you're back to comfort sooner than later.
Book Online
Book Online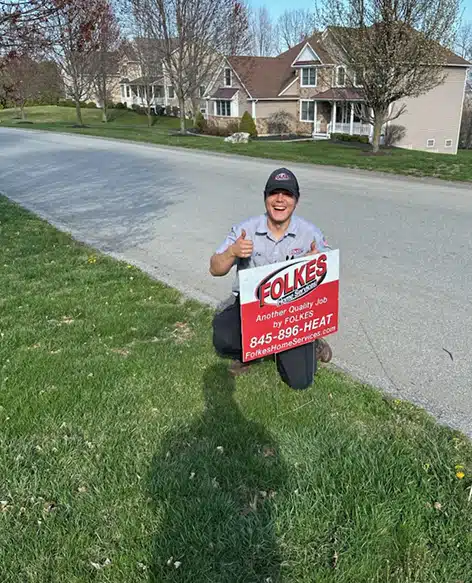 When Is Getting a New System The Right Call?
Customers sometimes can't decide if they should repair a system or get a new one. AC maintenance can extend the life of your unit. But repair costs add up over time. It's possible you'll end up paying more in repair costs than you would've paid for a new unit.
A new system is possibly the best choice when:
1. The unit isn't doing a good job of cooling your home.
2. The unit requires frequent repairs.
3. The necessary repair exceeds the value of your system.
4. You've had the unit for at least 15 years or more.
Newer air conditioners offer benefits you won't find in older models. A model that was new just 10 years ago is probably already outdated. It's likely a more recent model will offer more energy-saving features and provide more comfort.
Some benefits of upgrading include:
1. Access to zoned cooling and smart thermostats
2. Reduced monthly energy bills
3. Federal tax incentives and rebates
4. Smaller carbon footprint
The cost of upgrading saves you money in the long run. You'll see that the upgrade pays for itself via the energy savings you receive.
Contact our company today to arrange a consultation. We'll help you find the perfect solution to fulfill your cooling needs.
Book Online
Book Online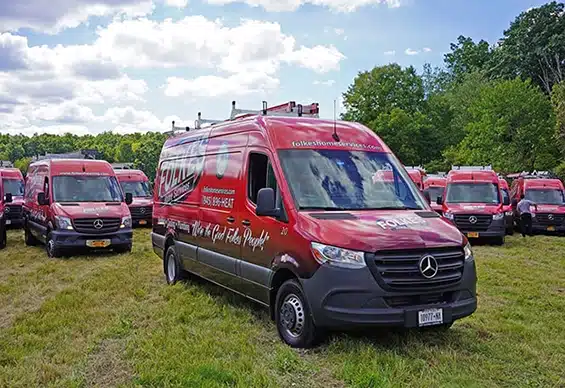 Service in Your Neighborhood
Serving the Hudson Valley & Surrounding Area