Hyde Park, NY AC Installation – Reliable Cooling Services
Is your air conditioner system acting up? You can rely on us for services to restore its functionality. Whether you want to replace your old unit with a new system or want an expert to check it out, we are happy to help.
Book Online
Book Online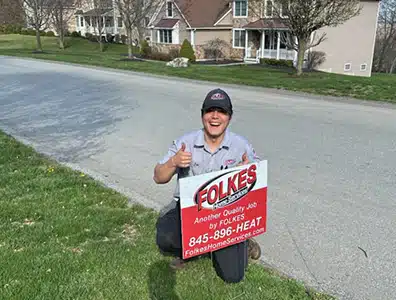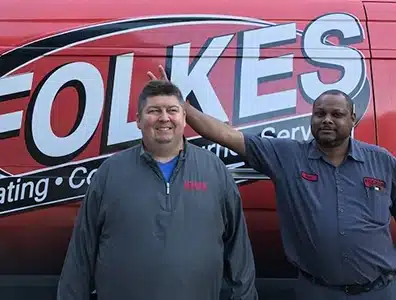 With Folkes, You Always Get
Safety first by thinking twice and acting once.
Delivering "wow" through service by exceeding every customer's expectations.
Demonstrate high levels of integrity by doing the right thing even when no one is watching.
Your Trusted AC Maintenance Contractors Near You
Finding a cooling system company in today's market isn't difficult because there are numerous options. However, finding a reliable and experienced expert is challenging. Most AC companies cannot match the level of commitment and experience our team has.
Clients prefer our cooling system services because:
1. Our team shows unmatched respect for your home by cleaning up after a service.
2. We provide exceptional cooling system maintenance services and solid guarantees.
3. During a service, we take the time to explain to you the process. We also answer any questions you have regarding your new system to ensure you understand how to use and maintain it in the long run.
4. We uphold integrity in all our services. Hence, we won't recommend a product or service to you when you don't need it.
5. Our team of trusted comfort specialists is highly skilled and trained to perform any cooling system maintenance tasks. No matter the challenge, we can restore your system and your home comfort. Additionally, our technicians undergo drug testing and background checks to ensure they are the right fit.
Need Air Conditioner Installation or Maintenance Services? Call Our Team!
Upgrading your cooling system is a significant investment that you need to get right the first time. Luckily, with our company by your side, we can offer you the professional guidance you need to make an informed decision.
We understand the challenges of cooling system installation and are ready to provide you with a seamless experience. Contact us today to schedule an installation or maintenance service for your business or home.
Book Online
Book Online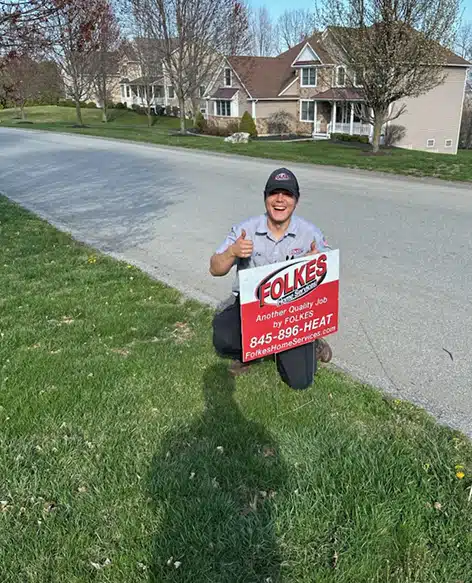 When Is Getting a New System The Right Call?
Many homeowners don't know when to repair or replace their air conditioning systems. Unfortunately, they end up making the wrong decision that costs them more money in the long run. At times, repairs can prolong your cooling unit's lifespan, but they dissipate your comfort since your system will require more frequent repairs.
We advise customers to upgrade their cooling units when:
1. Your unit compromises your contentment and doesn't meet your cooling needs.
2. Your system's repair costs are pricey.
3. Your unit frequently breaks down, requiring repairs.
4. You have an old cooling unit (15 years and above)
Getting a new, upgraded cooling model is your best bet at maintaining your energy efficiency and improving your comfort. Today's systems not only have energy-saving capabilities but also offer you many perks, including:
1. Advanced comfort features such as zoned cooling
2. Low energy bills
3. Eco-friendly, making your home green
4. Tax incentives and rebates
Although with a new cooling system, you pay a high one-time cost, it pays off in the long run with its energy-saving capabilities. To schedule your cooling system consultation, contact our company for an effective solution to home comfort.
Book Online
Book Online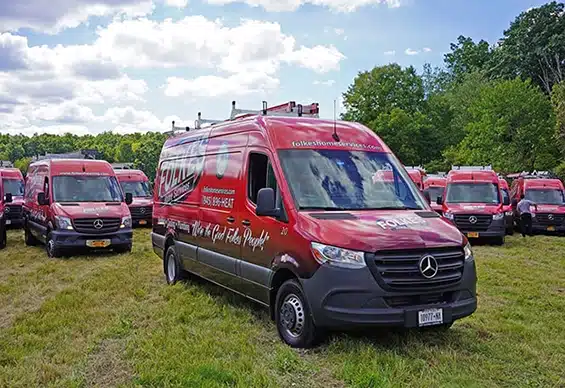 Service in Your Neighborhood
Serving the Hudson Valley & Surrounding Area