Marlboro, NY AC Repair | Top Cooling Unit Maintenance Service
Do you find your air conditioner unit invaluable to your home comfort? How often do you rely on it to escape the scorching summer heat? Folkes Home Services understands why it really sucks if you find yourself in the need of replacements.
Let's forget about the fact that air conditioner units are mechanical and thus prone to wear and tear. Over time, without the proper maintenance – your AC unit is bound to pick up some inefficient habits. This is where regular AC service comes in handy. Not only will servicing your unit ensure a longer lifespan for your unit, but it will also save you money on your monthly utility bills.
Book Online
Book Online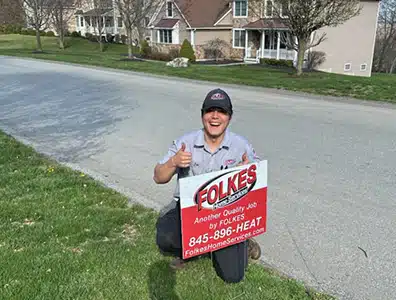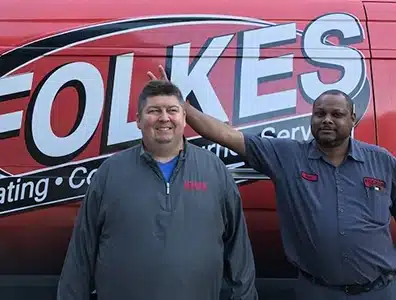 With Folkes, You Always Get
Safety first by thinking twice and acting once.
Delivering "wow" through service by exceeding every customer's expectations.
Demonstrate high levels of integrity by doing the right thing even when no one is watching.
AC Maintenance And Tune-ups | Keep The Cool Going Strong
Choosing a new AC system isn't something to do on a whim. You're looking at spending a significant amount of money, so careful consideration and professional guidance are worth the effort.
Folkes Home Services understands choosing a new AC system can feel overwhelming. The complexities of a new system can make it difficult to know which system is best. We're here to help you choose to replace the best AC system for your needs. We provide professional cooling system maintenance services and stand behind our work by offering solid warranties.
Contact us today to schedule a service for your home or business. Give us a call or contact us online. We're waiting to hear from you.
Don't Lose Your Cool | Call For AC Repairs
If you need a reliable contractor to handle your cooling needs, we believe we fit the criteria. Not only due to our years of experience in the industry, but also our certified and experienced staff members. If you would like to find out more about Folkes Home Services – be sure to check out our Folkes community by heading to our Facebook page. So – are you ready to get the ball rolling? If so, contacting us has never been easier. All you have to do is place a call to 845-305-5272.
Book Online
Book Online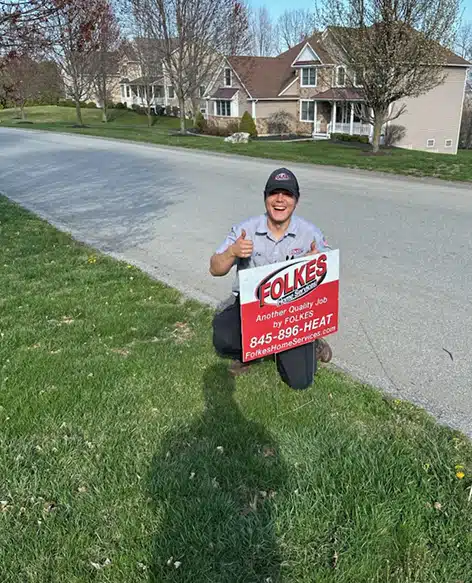 Most Important Self-Maintenance Tip: Changing The Air Filters
Think of all the dirt, dust, and debris that you encounter outside of your home. The last thing that you would want is all of these pollutants being circulated around your home and into your lungs, right? Well, that is where the air filter comes in. If you want to ensure that your home has top-notch quality air – cleaning and even replacing your filter at least once every month or two is strongly recommended.
Book Online
Book Online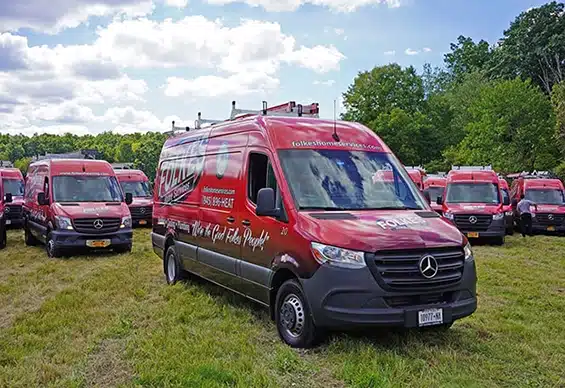 Service in Your Neighborhood
Serving the Hudson Valley & Surrounding Area