Monroe, NY AC Installation – Reliable Cooling Services
Is your air conditioner system acting up? You can rely on us for services to restore its functionality. Whether you want to replace your old unit with a new system or want an expert to check it out, we are happy to help.
Book Online
Book Online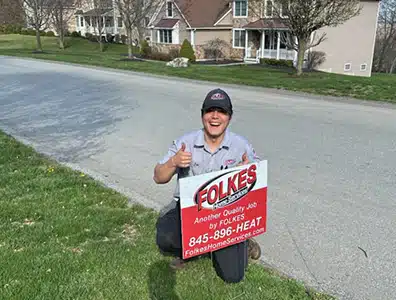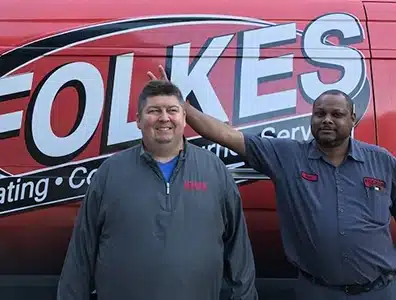 With Folkes, You Always Get
Safety first by thinking twice and acting once.
Delivering "wow" through service by exceeding every customer's expectations.
Demonstrate high levels of integrity by doing the right thing even when no one is watching.
Your Trusted AC Maintenance Contractors Near You
Despite the many HVAC companies around, our service of offering the best has made us people's number one choice. This is because technicians at Folkes Home Services have undergone thorough training and follow strict protocols to ensure a perfect and successful installation and maintenance.
Our services will exceed your expectations for many other reasons as well, among them being:
1. We render warranties and deliver fantastic cooling system services.
2. Our technicians have been licensed, carry work and liability insurance, and have vast experience in air conditioning repairs.
3. We have top customer service standards. Our customer service is excellent and we give timely answers to all of your questions.
4. We respect your place, be it your home or business premises, by leaving it cleaned and in order after our services.
5. Display integrity in what we do. No pushing products or services unless we are sure it's what you need.
Need Air Conditioner Installation or Maintenance Services? Call Our Team!
Getting a new AC unit for your home is equally important as performing rigorous maintenance on the cooling system. It is a valuable investment that needs professional guidance and cautious deliberation. We understand how difficult our work is, and we will anchor you from the beginning to the end.
To schedule an appointment for your business or home, call our team for help or contact us online.
Book Online
Book Online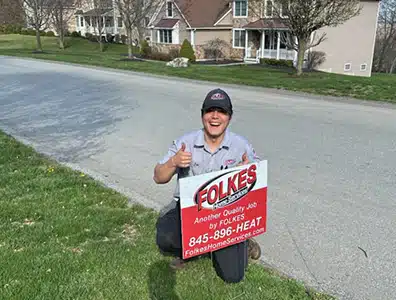 When Is Getting a New System The Right Call?
Many homeowners don't know when to repair or replace their air conditioning systems. Unfortunately, they end up making the wrong decision that costs them more money in the long run. At times, repairs can prolong your cooling unit's lifespan, but they dissipate your comfort since your system will require more frequent repairs.
We advise customers to upgrade their cooling units when:
1. Your unit compromises your contentment and doesn't meet your cooling needs.
2. Your system's repair costs are pricey.
3. Your unit frequently breaks down, requiring repairs.
4. You have an old cooling unit (15 years and above)
Getting a new, upgraded cooling model is your best bet at maintaining your energy efficiency and improving your comfort. Today's systems not only have energy-saving capabilities but also offer you many perks, including:
1. Advanced comfort features such as zoned cooling
2. Low energy bills
3. Eco-friendly, making your home green
4. Tax incentives and rebates
Although with a new cooling system, you pay a high one-time cost, it pays off in the long run with its energy-saving capabilities. To schedule your cooling system consultation, contact our company for an effective solution to home comfort.
Book Online
Book Online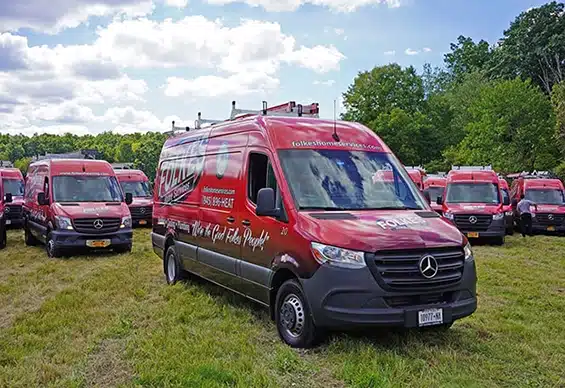 Service in Your Neighborhood
Serving the Hudson Valley & Surrounding Area