Putnam Valley, NY AC Installation – Reliable Cooling Services
Has your air conditioner malfunctioned, leaving you in great turmoil? If you need an expert to inspect the cooling system or replace it with a new one, we can make it possible with our timely services.
Book Online
Book Online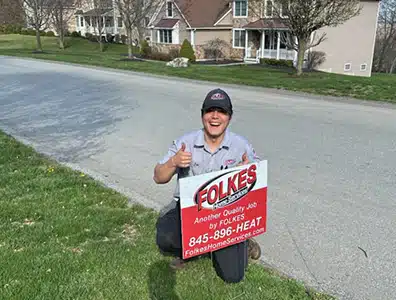 Our Putnam Valley Services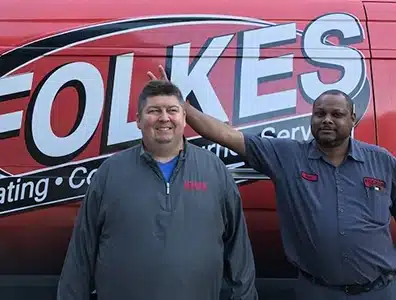 With Folkes, You Always Get
Safety first by thinking twice and acting once.
Delivering "wow" through service by exceeding every customer's expectations.
Demonstrate high levels of integrity by doing the right thing even when no one is watching.
Your Trusted AC Maintenance Contractors Near You
Despite the many HVAC companies around, our service of offering the best has made us people's number one choice. This is because technicians at Folkes Home Services have undergone thorough training and follow strict protocols to ensure a perfect and successful installation and maintenance.
Our services will exceed your expectations for many other reasons as well, among them being:
1. We render warranties and deliver fantastic cooling system services.
2. Our technicians have been licensed, carry work and liability insurance, and have vast experience in air conditioning repairs.
3. We have top customer service standards. Our customer service is excellent and we give timely answers to all of your questions.
4. We respect your place, be it your home or business premises, by leaving it cleaned and in order after our services.
5. Display integrity in what we do. No pushing products or services unless we are sure it's what you need.
Need Air Conditioner Installation or Maintenance Services? Call Our Team!
It's always vital to use a team that you can trust when it comes to AC-related jobs. Never take a chance with a company that might leave your problem unsolved or disrespects your home. Thanks to our installation and maintenance expert care, customers with a myriad of needs can count on us to deliver reliable service that will be cost-efficient in the long run.
Don't wait to get the peace of mind that comes with having a frosty household at the tips of your fingers. Contact us online or directly to see how we can upgrade your AC situation.
Book Online
Book Online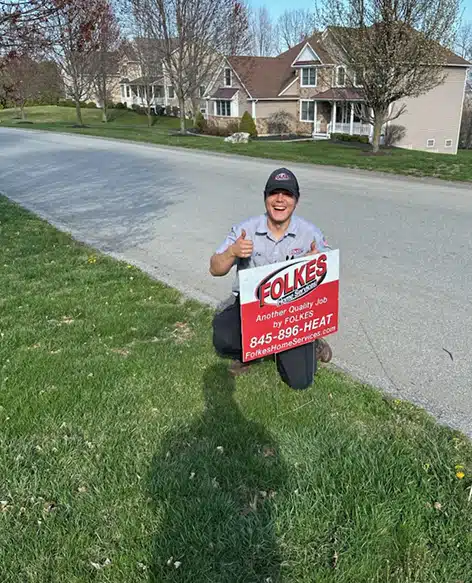 When Is Getting a New System the Right Call?
As experts, our clients usually consult whether they need to repair the cooling unit, or get a new installation. Repairs can extend the lifespan of the AC, but if you do it consistently, you will end up spending a lot of money. On that account, we suggest that you get a new unit when;
1. The unit has served you for more than 15 years.
2. You have to repair the air conditioner frequently.
3. The system is not catering to your cooling needs.
4. The repair expenses have exceeded the cost of AC by half.
Modern air conditioners have standout features such as energy efficiency, and comfort as compared to traditional units that date back to 10 years. When you upgrade, you will reap some benefits as follows:
1. Exceptional comfort features like zoned cooling and smart thermostats
2. Low carbon footprint
3. Reduced energy bills
4. Tax incentives and rebates
The best part is that many families have discovered that the upgrading expenses reflect in the energy savings in the long run. Therefore, you can call our company to book an appointment so that we can start the process to offer you lush cooling comfort.
Book Online
Book Online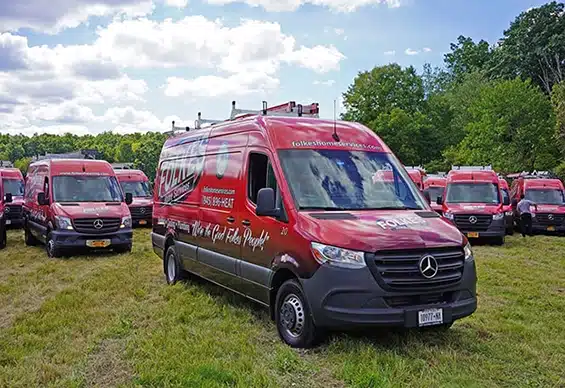 Service in Your Neighborhood
Serving the Hudson Valley & Surrounding Area