Fishkill AC Repair
If you need AC repair Fishkill, you deserve reliable, dependable, and with clear pricing. Folkes Home Services provides experienced care with only the best, most trustworthy contractors. We're ready to help restore the comfort of your home or business.
We're here for the services you need 24-hours a day, 7-days a week. Call Folkes Home Services 7-days a week 24-hours a day at 845-896-4328 today. We're here to help get your home feeling cool and comfortable again.
Book Online
Book Online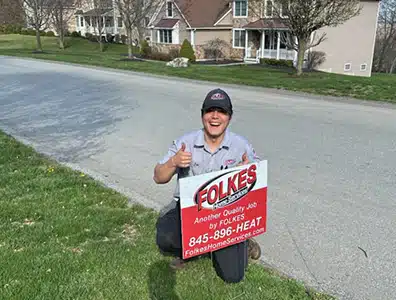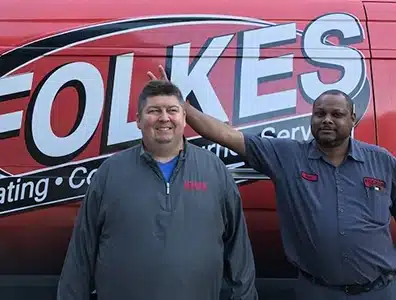 With Folkes, You Always Get
Safety first by thinking twice and acting once.
Delivering "wow" through service by exceeding every customer's expectations.
Demonstrate high levels of integrity by doing the right thing even when no one is watching.
Contact Us for Fishkill AC Repair
We know finding the right AC repair expert takes some time. You deserve a team with industry experience, certifications, and a local reputation for trustworthiness. Folkes Home Services prides ourselves on all the plumbing services you need with the integrity, respect, and clear, upfront pricing.
AC Repair Fishkill
When your home is hot and uncomfortable, it feels like life comes to a standstill. We can help with AC repair Fishkill with a team of skilled techs. We'll quickly determine if you have refrigerant leaks, sensor problems, thermostat calibration trouble, and more to restore the comfort of your home.
Why Choose Folkes Home Services?
Folkes Home Services and Cooling has served the Hudson Valley and Fishkill area since 1998. We offer trustworthy, dependable service you can depend on. Our team of plumbing and HVAC experts includes professionals who can draw on their extensive knowledge of the home service industry.
We're incredibly proud that we provide our customers with affordable services they can depend on for their plumbing needs. Do you have some plumbing work that needs immediate professional attention? Folkes Home Services will be there quickly. Call us today at 845-896-4328.
Book Online
Book Online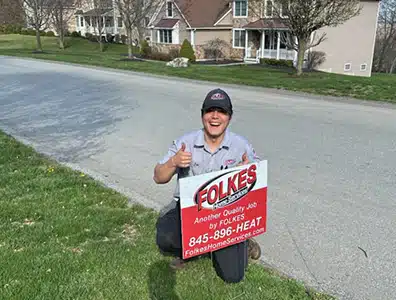 AC Maintenance Fishkill
Don't skip over the necessary AC maintenance to save a few bucks. Routine maintenance stays on top of issues and keeps hidden problems from spiraling out of control. AC maintenance Fishkill can also help extend the lifespan of your unit by keeping ahead of repairs and keeping things under control. Call us today to schedule your appointment.
Fishkill AC Installation
Fishkill AC installation is never a DIY project and could expose you to danger, warranty breaches, destroy your unit, or create ongoing costly repairs. Don't bother wasting your time and money. We're here to help with fast, trustworthy service to get you back to your day.
Mini Split Systems Fishkill
It's possible to skip an HVAC or AC installation and opt for a mini split system instead. It could help cool and heat your home by rooms or zones. It's a lower investment and typically results in lower energy bills and more efficiency without all the messy ductwork.
Book Online
Book Online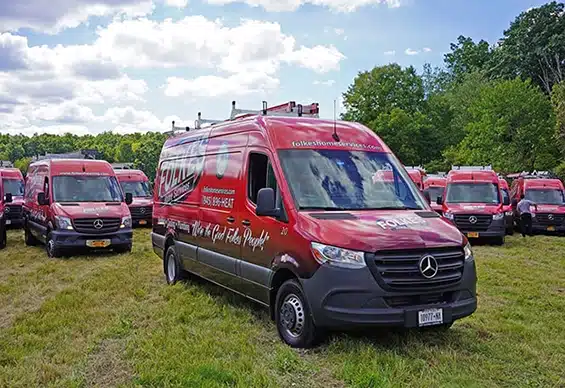 Service in Your Neighborhood
Serving the Hudson Valley & Surrounding Area