Furnace Repair Fishkill, NY – Call Our Heating Specialist
People are facing a blizzard of holiday gatherings. In addition, they may be facing actual blizzards, which can hit with little warning. Unfortunately, sometimes the heating system decides to act up at the worst possible time, in the middle of one of these winter storms. Folkes Home Services understands this situation and offers emergency heating service repair to residents.
Book Online
Book Online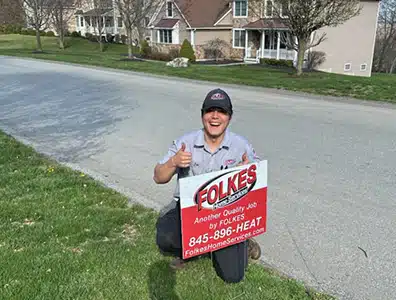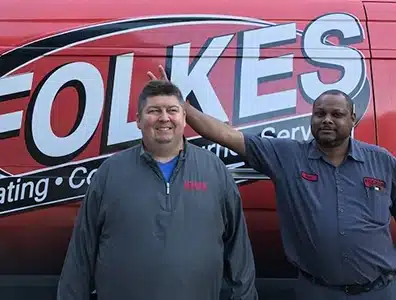 With Folkes, You Always Get
Safety first by thinking twice and acting once.
Delivering "wow" through service by exceeding every customer's expectations.
Demonstrate high levels of integrity by doing the right thing even when no one is watching.
No Heat Coming From Furnace
In December, nothing is worse than waking up to a stone-cold home on a Sunday morning. The furnace may be running but is only blowing out cold air. On the other hand, the blower may not be working. Worse, the smell of gas may be in the air. These problems are certainly made worse if a gaggle of relatives is on the way, expecting to dive into a delicious turkey or ham. Residents who find themselves in this position do not need to panic. They can simply call Folkes Home Services for help. They offer emergency service 24/7, including holidays. A heating issue should not ruin the festivities for anyone when emergency service repairs are available.
#1  Heating Repair And Installation Services Near You
Folkes Home Services has a great selection of heating units creating a home of pure comfort. Here at Folkes Home Services And Cooling, we have years of experience in the business. If you take our experience, as well as our certified repair and installation staff – you get one of the best contractors in the business.
At Folkes, we are all about making our customers comfortable. The problem is you shouldn't have to break the bank just to stay warm in your own home. If you need emergency services or if you simply need an installation, call us. No one should let a balky furnace ruin the happiest season of the year. Let Folkes keep the heat on this year's holidays.
Book Online
Book Online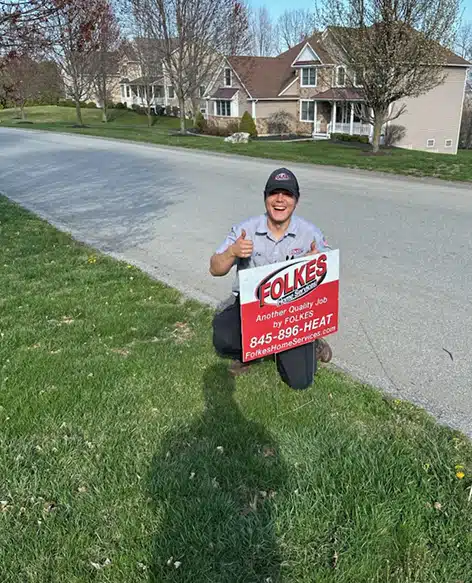 Need Your Heater Or Heat Pump Repaired? Call Our Team!
As a homeowner you know it is critical to have a warm home in the winter. You know just how cold it can be in the winter and what the cold can do to your house if it's not properly heated. At Folkes, we are ready to take on your residential heating needs with our expert heater and heat-pump repair team. We also offer energy-efficient Heat Pump solutions for your home. Our expert technicians are available to repair, install or maintain your equipment.
Book Online
Book Online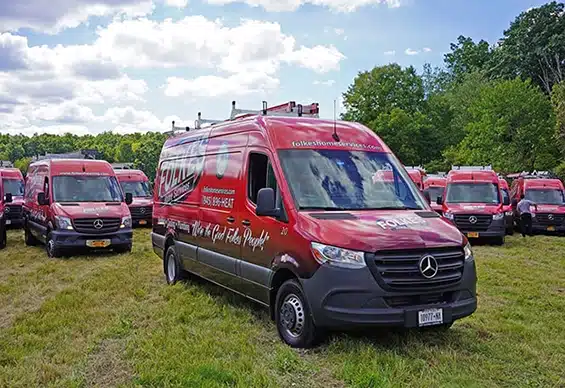 Service in Your Neighborhood
Serving the Hudson Valley & Surrounding Area