Southeast, NY AC installation – Reliable Cooling Services
As a homeowner, you have experienced unforeseen situations that call for an emergency repair. Realizing that your air conditioning unit has conked out during a hot summer is likely one of them. Maintaining your AC at least once per year or upgrading it to a better version is advised to avoid such. Whether you need it serviced or you want to upgrade to a newer system, our dedicated service will make sure you get to attain that with ease.
Book Online
Book Online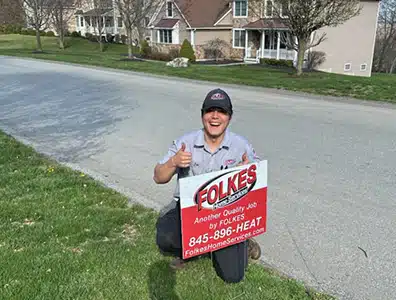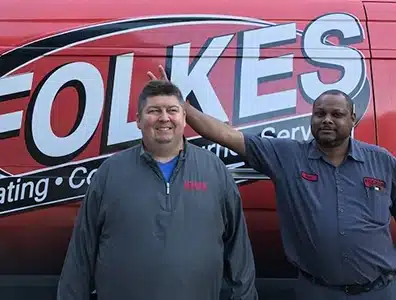 With Folkes, You Always Get
Safety first by thinking twice and acting once.
Delivering "wow" through service by exceeding every customer's expectations.
Demonstrate high levels of integrity by doing the right thing even when no one is watching.
Your Trusted AC Maintenance Contractors Near You
Despite the many HVAC companies around, our service of offering the best has made us people's number one choice. This is because technicians at Folkes Home Services have undergone thorough training and follow strict protocols to ensure a perfect and successful installation and maintenance.
Our services will exceed your expectations for many other reasons as well, among them being:
1. We render warranties and deliver fantastic cooling system services.
2. Our technicians have been licensed, carry work and liability insurance, and have vast experience in air conditioning repairs.
3. We have top customer service standards. Our customer service is excellent and we give timely answers to all of your questions.
4. We respect your place, be it your home or business premises, by leaving it cleaned and in order after our services.
5. Display integrity in what we do. No pushing products or services unless we are sure it's what you need.
Need Air Conditioner Installation or Maintenance Services? Call Our Team!
An HVAC installation or maintenance job done well for optimally working AC is everyone's dream. Deciding to upgrade your AC is not a walk in the park and requires some professional guidance. With us, we assure you we will give helpful information and services for your cooling system.
When scheduling your next service appointment, consider counting on us to give a top-notch solution to your system's unique needs. You can do this by calling us directly or contacting us online.
Book Online
Book Online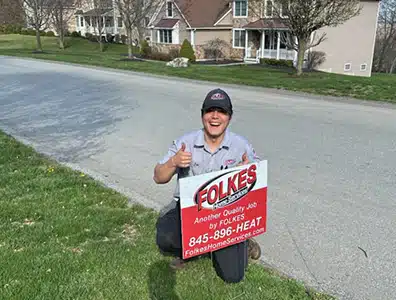 When Is Getting a New System the Right Call?
You might find it hard to know the appropriate time to have your unit replaced. To answer that, below are a few things to ask yourself before you head for the purchase:
1. Is the age of your AC unit more than 13 years old?
2. Do you regularly require maintenance and repairs for the same?
3. Does the unit fail to cool your entire house as it should?
4. Has your energy bill unexplainably increased with time?
5. Are you spending more than 50% of the price of the AC on repairs?
If your answers to the above questions were all yes, then it's high time to shop for one.
You get several benefits by having your AC upgraded as compared to using an old unit. Here are a few of them:
1. Reduced costs on energy
2. Increased life span of the system
3. Fresher air for your family
4. Fewer system conk outs
5. Smart programmable thermostats
Book Online
Book Online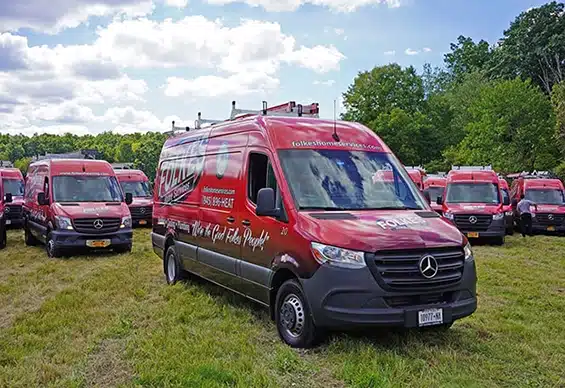 Service in Your Neighborhood
Serving the Hudson Valley & Surrounding Area